&nbsp
Klik sini untuk membeli Buku dan VCD Keadilan terbaru !
Bangkitlah Kaum Buruh & Petani
Menentang Ekstremis & Hipokrits!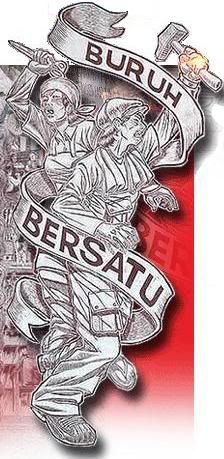 ~ faisal mustaffa online ~



&nbsp
Sunday, August 24, 2008
Permatang Pauh By-election: Police Acted Bias
On the 21st August 2008, after I organized a press conference on the issue of postal votes by
BERSIH
which were attended by Sivarasa Rasiah [PKR-Subang], Teresa Kok [DAP-Seputeh] and Salahuddin Ayub [PAS-Kubang Kerian], I stayed to listen the
next press conference
on the issue of response to the incident of Mohamad Sairien Mohamad Nafiz from New Straits Times Press (NSTP) and French national Halim Berbar from the HBL Press Agency. Police identified supporters of the People's Justice Party (keADILan) during the nomination for the by-election in Permatang Pauh on 16 August to responsible on the assault.
BERSIH's press conference
I feel police have acted bias in conducting the investigation and arresting a few keADILan grassroot leaders who were alleged harmed the said photographers.
According to The Centre for Independent Journalism (CIJ), the organization highlighted that police have acted swiftly in identifying and arresting the suspects, but they wish to highlight the fact that assault on media professionals has been on-going and in the recent two years, a rising
trend.
I quote;
As a civil society organization, we at the Centre for Independent Journalism (CIJ) are concerned that there have not been conclusions to cases of attack on photographers and journalists since 2007. We would like inquire about the progress of the investigations into the previous
cases, whose victims have lodged police reports as well. Among the cases are;
* 11 June 2008 - Chen Shi Chuan, a Sin Chew Daily reporter based in Sitiawan, Perak, was attacked by nearly thirty people while covering a fatal road accident.
* 27 May 2008 - Merdekareview journalist Chow Z Lam, and Utusan Malaysia photographer Roy Azis Abdul Aziz were attacked by a group of 20-30 people armed with clubs, parangs, and helmets, allegedly connected to the highway concessionaire Grand Saga. They were covering the
residents of Bandar Mahkota Cheras tearing down the concrete barricade erected by Grand Saga to block the exit to the toll-less bypass.
* 22 November 2007 - 15 journalists in Kedah lodged police reports against an assistant superintendent of police (ASP) who, using abusive words, barred them from covering a murder scene and ordered the use of dogs to chase them away.
* 16 November 2007 - an UMNO member punched photographer Koh Chun Seng who was on duty covering DAP politician Tan Kok Wai in Kuala Lumpur
* 13 November 2007 - Malaysian Nanban journalist M. Nagarajan received death threats for writing critically about the state of Tamil schools
* 2 November 2007 - Nagarajan's colleague R. Raman, a photojournalist was targeted for attacks in Johor, believed to be over his articles. He was hospitalised in a state of coma for about a month.
* April 3 2007 - journalist R. Malini from a Tamil daily Malaysian Nanban, was hurled vulgarities by the members from the ruling party MIC. Photographer P. Malayandi from Makkal Osai was allegedly pushed and punched by former MIC official, SA Vigneswaran, while covering the
nominations for the Machap by-election.
The last two cases drew international attention as threats against journalists is recognised as a serious crime and an affront on press freedom.
The police should firstly announce the outcome of the investigations of the above reports before the latter. Have you ever heard about the term "First-in-first out" or FIFO?
PS: "Last-in-first-out" does not apply in this case, my friend.
Labels: BERSIH, CIJ, permatang pauh