&nbsp
Klik sini untuk membeli Buku dan VCD Keadilan terbaru !
Bangkitlah Kaum Buruh & Petani
Menentang Ekstremis & Hipokrits!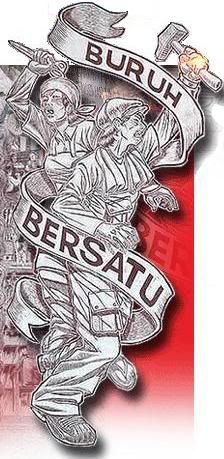 ~ faisal mustaffa online ~



&nbsp
Friday, January 04, 2008
Happy International Migrants Day!
Migrants' rights are human rights
One person in every 35 lives outside the country in which they were born. Many of those are migrant workers or their family members. Reasons for migration
can vary between the need to escape poverty, inequality and conflict, the desire to pursue better work and educational opportunities, or even wanting to live in a cleaner environment or better climate. People often migrate for a combination of reasons and in sometimes complex circumstances.
Migrant workers can face a range of human rights abuses when they are travelling as well as when they arrive in the country of destination, which can be exacerbated by their status as non-nationals. Many migrants live under the daily threat of arbitrary and unlawful arrest and detention in poor conditions. They also suffer from the non-payment of wages and having their identity documents confiscated.
Some states use detention for prolonged or indefinite periods as a way of deterring unauthorized migration and in doing so violate people's rights. In Malaysia, suspected irregular migrants regularly face harassment and detention in very overcrowded and unhygienic conditions. Some suffer physical and verbal abuse from
migration and detention officials.
Sajad Hussain Wani, a Pakistani national studying in Malaysia, was reported to have been tortured while detained in Sepang detention centre, near Kuala Lumpur, for over five weeks. He was detained on the grounds that he did not have permission to remain in the country. He was, in fact, there on a valid student visa and was apparently detained when his former girlfriend asked the authorities to arrest him. He was
reported to have been beaten and had parts of his body, including his genitals, burned with cigarettes.
He was held without charge until he was finally brought to court on 9 November where the judge ruled his detention illegal and ordered his immediate release.
In Malaysia, the precariousness of migrant workers' lives is exacerbated by regular raids to arrest suspected irregular migrants, by the civilian armed corps known as RELA (the People's volunteer corps).
RELA was established by the government to "help maintain security in the country and the well-being of its people". Its members are untrained, undergo no security checks on appointment and are not accountable to any monitoring mechanism to oversee its
performance.
Yet the group has wide-reaching powers to stop, question and arrest anyone supposed to be a terrorist, undesirable person or "illegal immigrant". During raids, RELA are reported to have punched and kicked migrants and destroyed their belongings including
identity documents. They often fail to check identity documents properly during arrests.
Some 230,000 irregular migrant workers in South Korea live under the constant threat of arrest, detention and forcible return. At the same time, regular migrant workers can have identity documents confiscated and retained by employers. Without identification, they can be detained by the authorities. The country's Immigration Law is currently being revised to give the security forces power to search migrant workers' homes or their persons, or to arrest them without warrants.
At the same time, migrant workers are facing detention for trying to improve their working conditions. Three senior officials of the Migrant Workers' Trade Union
(MTU) were detained on 27 November and expelled without access to due process on 13 December. The MTU is involved in a campaign against the draft changes to the law. Although the "official" reason given for the arrest of Kajiman Khapung, Raju Kumar Gurung and Abul Basher M. Moniruzzaman was lack of documentation to remain in South Korea, Amnesty International believes they were held as prisoners of conscience for exercising their labour rights.
The right to belong to a legally recognized trade union is protected under the South Korean constitution. In February 2007 the Seoul High Court ruling affirmed the right of all migrant workers, including those who are in an irregular situation, to join authorized trade unions but this is reportedly being appealed by the Ministry of Labour.
Associated with arbitrary and mass detention of migrant workers is the threat of expulsion, especially as the right to challenge the decision to detain or a
decision to expel them may not be granted. For example, Haitians living and working in the Dominican Republic are regularly targeted by immigration officers for identity checks and may end up in detention where they can be subjected to ill-treatment
and on occasion mass expulsion without access to due process.
Sometimes Dominican immigration officers refuse to recognize documents that are, in fact, valid. The problem is so wide-reaching that it also affects thousands of Dominican children of Haitian descent, who despite being Dominican nationals are treated as irregular migrants.
Eight-year-old Matilde [not her real name] was among six children rounded up by immigration officers from the street in Santo Domingo (the capital of the Dominican Republic) on 4 January 2006. She was beaten so hard by a migration officer that her mouth bled.
She was held in Vacacional de Haina detention centre outside Santo Domingo where she was reported to have been verbally abused and threatened by immigration officers. Matilde was released the next day when a human rights activist brought proof of her Dominican nationality to the migration office.
The International Convention for the Protection of the Rights of All Migrant Workers and Members of their Families (Migrant Workers Convention) seeks to promote and protect the rights of migrant workers. As one of the core international human rights treaties, its purpose is to provide specific recognition of the human rights of all migrant workers and members of their families. Among the many rights protected by the
Convention is the right of migrants workers and their family members to liberty and security of person and their protection from arbitrary arrest or detention.
On the occasion of International Migrants' Day Amnesty International calls upon states that have not ratified the Convention to do so. The organization calls, in particular, on the governments of Malaysia, South Korea and the Dominican Republic to do so. The organization also calls on states that have ratified the Convention to implement and incorporate its provisions into domestic law.
The statement was released by Amnesty International (Malaysia)in conjunction of International Migrants Day.
Labels: Abul Basher M. Moniruzzaman, Amnesty International, Kajiman Khapung, Migrant, Raju Kumar Gurung, RELA, Sajad Hussain Wani