&nbsp
Klik sini untuk membeli Buku dan VCD Keadilan terbaru !
Bangkitlah Kaum Buruh & Petani
Menentang Ekstremis & Hipokrits!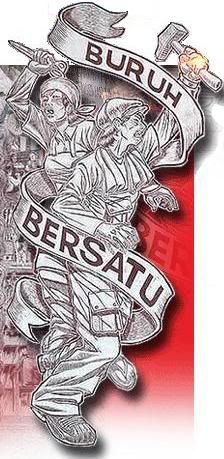 ~ faisal mustaffa online ~



&nbsp
Wednesday, December 26, 2007
Malay politics: an exposé
Malay politics: an exposé
亮剑-踢爆马来政治
Malay politics has never been monolithic, as usually depicted in Chinese-language publications or sources such as news articles or political statements.
Rich in details and meticulously presented, this compilation of 74 op-ed pieces explores the various themes in Malay politics over the last 50 years. In Malay Politics: An Exposé, young scholar and political activist Liew Chin Tong critically examines the careers and contributions of Tun Razak, Ghafar Baba and Harun Idris, amongst others.
The author's love-hate relationship with Tun Dr. Mahathir sees many pages devoted to this controversial yet towering figure in Malaysian politics. Interesting snippets include Mahathir's penchant for cars since his early years, confusion over his birth date and the bailout of firms owned by his son Mirzan which eventually led to a showdown between Mahathir and Anwar Ibrahim.
Last but not least, a lacklustre Abdullah Administration has disappointed many who had highly expected him to reform Malaysia.
The author concludes that systemic reform needs systemic change, not piecemeal promises from any one individual.
马来政海浮沉,当中有着多少永恒的命题?

如何从马哈迪的车子、儿子、生日,看一国之盛衰?

阿都拉时代的希望与失望之间,我们学到了什么?

强权之下的华人政治,路在何方?
青年评论人、政治人、学人刘镇东的第一本评论集,"踢爆" 让华人社会不安、不解、不明、不碰的马来政治,还它本来面目。
Price: RM26 (excluding postage cost)

To order;

1. Pls SMS 019-2232002 (Type MALAY POLITICS)
Labels: Liew Chin Tong, Malay Politics, REFSA, TOKOBUKU