&nbsp
Klik sini untuk membeli Buku dan VCD Keadilan terbaru !
Bangkitlah Kaum Buruh & Petani
Menentang Ekstremis & Hipokrits!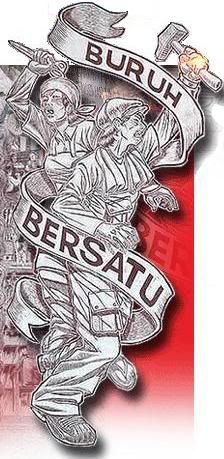 ~ faisal mustaffa online ~



&nbsp
Thursday, December 31, 2009
Faisal: BN Leaders Must Stop Being Hypocritical and Learn to Say "Sorry" and "Thank You"
Please refer to the link for the original piece at http://malaysiandigest.com/features/42-personality/1429-interview-with-political-writer-faizal-mustaffa.html
by Adli Shahar
Faisal Mustaffa is a political writer who had share many of his thoughts and ideas in www.cpiasia.net, an internet portal to The Centre for Policy Initiative,a non-profit organization who focus on providing the readers with accurate information on vital national issues.
He occasionally writes for KLpos.com, Malaysia Today, and Rocket newspaper and Tempo magazines.
The 38 years-old also currently works as a special assistant to Senator Tunku Abdul Aziz who is a member of Dewan Negara.
As for his experience, he was a Secretariat to BERSIH rally which was held in Kuala Lumpur on November 2007. He was also nominated for the latest Suaram's Human RIghts Awards and KLSCAH's Civil Society Awards.
He also currently involves in Rumah Anak Teater, a group which was set up by a group of young performance artistes.
Until today, he do enthusiastically writing his oipinion in his blog, www.faisalmustaffa.org.
MD: How do feel about Datuk Seri Najib Tun Razak's administration since he became Prime Minister?
Faisal: I feel that he is trying very hard to salvage his reputation. Until today, the controversy surrounding Mongolian model, Altantuya's death by individuals closely linked to Najib, including the unanswered and unresolved questions regarding why she was murdered by explosives only available from the Defence Ministry when Najib was Defence Minister, and shady deals related to the purchase of a costly submarine, continue to elude us.
The serious human rights violations during Najib's first 200 days in power include:
Continued use of emergency and detention-without- trial laws
Despite announcing the government's review of the ISA as a result of increasing public calls for the legislation to be abolished, to date, the Najib administrative still have not signified any intention to repeal any of the emergency and anti-subversion laws and measures, especially the Internal Security Act 1960 and the Emergency (Public Order and Prevention of Crime) Ordinance 1969 (EO) and the Dangerous Drugs (Special Preventive Measures) Act 1985 (DDA) which provide for indefinite detention without trial.
9 individuals remain detained under the ISA and an estimated total of over one thousand individuals, including minors, currently being detained under the EO and the DDA.
Racial and religious intolerance
Racial and religious intolerance continued to deteriorate under the Najib administration despite his pronouncement of the '1 Malaysia' concept, which supposedly promotes equality amongst all Malaysians.
Crackdown on assemblies and peaceful civil disobedience
In this period, Najib's administration continued to be intolerant to the constitutionally- enshrined right to freedom of assembly and had arrested more than a thousand individuals who participated in peaceful assemblies.
Curbs on media freedom and attacks on alternative media
Under the administrative of Najib, the media remains tightly controlled via laws and regulations curbing free speech and restricting dissenting views.
The Najib government also continued its attacks on the alternative media and strengthened control over the Internet. Less than a week after his appointment, on 9 April 2009, a journalist from Merdeka Review, an online news website, was barred from covering Najib's announcement of the new cabinet line-up. It was reported that when Merdeka Review contacted one of Najib's aides to seek clarification on the matter, it was informed that the decision was made by the Prime Minister's Office.
Most recently, in September, Malaysiakini, an online news website was investigated by the MCMC for a video clip of the 'cow head protest' posted on its website. The MCMC ordered Malaysiakini to bring down the video clip or face charges.
Human rights abuses by law enforcement agencies with impunity
Najib's administration has not shown any concrete intention to reform the police force in this country, especially to implement all recommendations by the Royal Police Commission. Among other things, is to establish an oversight mechanism to look into all complaints against the police. Instead of the Independent Police Complaints and Misconduct Commission (IPCMC) as was recommended by the Royal Police Commission, the government passed the Enforcement Agency Integrity Commission Bill (EAIC) which appears to be unconstitutional.
Because of the failure to reform the police forms, abuses of power by the police remain rampant. Deaths in custody remain a matter of serious concern, with inquests into these cases either progressing extremely slowly or not held at all.
Further exacerbating the level of impunity in the police force, the government has extended the tenure of current under-performing Inspector-General of Police Musa Hassan for another year despite being widely viewed as having failed to carry out his duties and responsibilities in the past three years, with the increase in crime rates, failure to eradicate poverty and increasing human rights abuses.
In July, Teoh Beng Hock, an aide of a politician from the federal opposition Democratic Action Party (DAP), died while in the custody of the Malaysian Anti-Corruption Commission (MACC). Despite calls for a Royal Commission to be set up to investigate into the death of Teoh, the government set up a Royal Commission to study only the investigative procedures and left the investigation of Teoh's death to an inquest which will be headed by only a magistrate. Considering that inquests held by magistrates are often extremely slow with many long overdue cases still pending in the courts, the Najib administration's decision to leave the investigation into the death of Teoh to an inquest instead of a Royal Commission demonstrates the Prime Minister's insincerity in ensuring justice and in ending impunity.
MD: How do you feel about the outcome of the last year's March 8 general election?
Faisal: The voters have made a clear signal to the previous government that they want a political reform. It is not merely they support the opposition but the trustworthy among the BN's led government deteriorated.
MD: How do see the outcome of the next general election?
Faisal: It will be very interesting. It is like people would have to conduct their own EGM. The fiasco of Hassan Ali criticizing openly the leadership of keADILan and also the representatives of keADILan itself criticizing their own leadership have brought the level of the confidence among the voters deteriorated.
The voters have high hopes. I understand that within 5 years, the five states, or shall I minus one with regards to the undemocratic change of administrative in Perak; not very much change can the Pakatan Rakyat do. But they (the voters) are demanding. They don't like the politicians waste their time quarelling with each other and they have a list of demands that they expect their reps to solve.
MD: What are the positive and negative changes you have seen since the March 8 general election last year?
Faisal: Positive:
BN has realized their weaknesses and try very hard to transfer back the votes. Hence, we see that Najib's tactic is to implement Pakatan Rakyat's election campaigns manifesto. Look at 1 Malaysia.
Negative:
BN could not accept their loss. We see a set of cabinet members are among the people who lost in the elections. It was clearly that these people were already rejected by the people. Now we seethe Dewan Negara is like a dump-site by putting these lost members remain in the cabinet.
MD: What do you think about the crisis faced by Pakatan Rakyat due to conflicting political interests/ideology?
Faisal: That is what I call democracy - to have different opinions and their opinions were incredibly respected. But on top of that, I feel that Pakatan Rakyat representatives themselves do not understand their party ideology. Seldom we see that their actions and statements contradicted with the party's constitution.
MD: What is 1Malaysia to you and how do you feel about this initiative by our Prime Minister?
Faisal: Rhetoric. You see UMNO showing their index finger in their party's assembly where the party are only meant for Malays. You see MCA doing the same thing.
MD: Do you feel there's improvement in racial unity despite our diversity of cultures and religions in recent times or were we more cohesive in the past (during our parent's time)?
Faisal: Absolutely no. Read Utusan Malaysia and you see how they put hatred among Malays to other races. If we have Utusan reports in other countries, they might already have racial conflict; another May 13?
MD: Do you feel Samy Vellu should step down as MIC president?
Faisal: Of course. He should but is he willing? The Indians are divided.
MD: What's your opinion with regards to race politics?
Faisal: It is a divide and rule that was proposed by the British. We have this for over 50 years. They maintain it in the BTN's curriculum. Everybody knows it well.
MD: How do feel about the notion of a unity government between PAS and UMNO?
Faisal: UMNO realized that they are losing malay votes. PAS and UMNO have tried to formed a coalition in Alliance during Tun Razak's era but it failed due to different ideologies. Now UMNO is pushing for it again. They clearly know that PAS would not accept the offer but that is how they play it.
MD: What's your take on the New Economic Policy?
Faisal: It doesn't help the people at large. The Malays are still behind. Because of NEP they tend to wait for subsidies. Only the cronies benefiting from it. We see that the gap between the rich and poor is extending. This is also what happening during the Suharto era.
You talk about the Malay rights. But how do you define Malays? Who are Malays? Javanese in Indonesia don't cal themselves Malay neither do the 'orang asal'.
They are also Chinese and Indians who are poor. Who are going the help this clusters?
MD: How do feel about the our education system and the youths of today?
Faisal: Education system was also scrapped. Anwar (Ibrahim) has tried to improve the education system while he was the minister but he was ousted then.
The university students are exam oriented. They forgot what they learn and don't bother to practice during their work. They openly admit that getting universities is only to get a scroll. When they go out to work, they don't perform.
The most important thing is that we have University and College University Act 1971 (AUKU) in our legislation which do not allow the students to express their feelings. Thus, they became immature and being spoon fed.
MD: Do you think sex education should be implemented extensively in our schools?
Faisal: Of course. Then, they understand what is relationship, AIDS, etc. With sex education, the youth will have an early picture of sexual relationship. That is how you curb the 'sumbang mahram', unsafe sex etc.
MD: How do you feel about political aide Teoh Beng Hock's death and the way the authorities have been handling the inquest?
Faisal: You need a man's life to stop MACC from doing stupid investigations. From the death of Beng Hock, a lot more people how corrupted the MACC is. MACC was investigating a corrupt practice of an exco member who misuse the government's money on purchasing flags? And you interrogated until whee hours? MACC can investigate more serious corrupt practice than this one.
The inquest: Everybody knows that Beng Hock died before he was being thrown out. The blood was not spreaded. You can't have that situation, without blood spreading from the head if you fall from 14th floor. How do you justify the bruises?
MD: What are some changes you'd like to see in this country and its administration?
Faisal: Improving the human rights aspect. Then, we can see people feel more appreciated. For the leaders, I urge them to stop being hypocrytical. Learn to say "sorry" and "thank you".