&nbsp
Klik sini untuk membeli Buku dan VCD Keadilan terbaru !
Bangkitlah Kaum Buruh & Petani
Menentang Ekstremis & Hipokrits!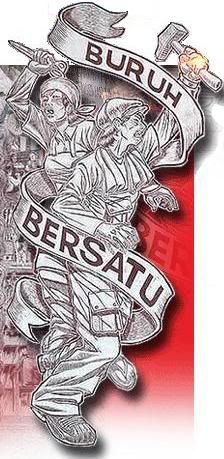 ~ faisal mustaffa online ~



&nbsp
Friday, May 02, 2008
You Are All Invited to My Book Launching
Alhamdulillah,
at last this project has come to the end. Now SELAK is printing and by the day f the launching, we will bring 200 copies for sales.
I have gone sleepless nights dealing with Kirin (graphic), Medaline (editor) and ALi (printer). We sometimes sleep at the office. Restoran Delima at USJ10 has been 'the' place where we had our usual teh tariks whenever we want a break.
On the day of launching (3 May) Dina (Zaman), Zulhabri and Amir Muhammad have finalised and approved our programme. They are the main organizer for KL Alternative Book Fair 2008.
We will have it at the Annexe, Central Market. Syed Shahir and Dinsman have confirmed their attendance. Thanks for the support.
Program:
1.30 Arrival of guest
2.00 Welcome speech by Faisal Mustaffa (secretariat of BERSIH and co-ordinator for SELAK)
2.10 Speech by Haris Ibrahim and launches the book
2.30 Bersih after election's : What's next? by Liew Chin Tong (Member of BERSIH Steering Committee & Bukit Bendera Member of Parliament)
3.00 Reading of poem; Seruan Rakyat BERSIH by Rozan Azen Mat Rasip
Zulhabri has given me quite a pressure because I took so much time finishing the book.
Wei....kalau senang, kau buat lah sendiri.


I want to take this opportunity to thank a few people in completing this book. I will update this list as I miss anybody:
1. YB Liew Chin Tong
2. Ahmad Lutfi Othman - terima kasih atas idea dan pandangan
3. Rozan - beautiful peom dude!
4. Zulhabri and Gerak Budaya community - u rock!
5. Dina Zaman - thanks for the publicity
6. Kirin - sorry lah beb, kalau lu amik hati bila gua ma
rah.....
7. Ali - thanks for the patience, ideas and creativity. Baik lu cari ofis lain lah
8. Mak - thanks for the moral support..I love you most
9. Medaline Chang -thanks for the patience
10. Friends from Brunei - funding belum masuk!
11. Pak Syed Shahir - thank you for the forward note. Biarkan apa yang mereka katakan, saya tetap bersama saudara!
12. (Arwah) Salman Nasaruddin- may you rest in peace.... I made it my friend! Because f you, your piece deserve a good page.
13. Danny Lim - you saved my life with your additiona
l photos
14. YB Ronnie Liu - we don't have to meet at your office. Your carpet is so thick. I can't walk heheh
15. YB Elizabeth Wong
16. YB Teresa Kok - are you sure this book can sell ah?
17. Azif - congratulations! BERSIH is proud of you. Don't be scared! You can do it.
18. Bryan Lew - You are the life saver!
19. Thousands of models that appeared in SELAK - yo
u are the subject
20. YB Nik Nazmi - you are part of this, my friend. Sorry to hear your Blackberry rosak because of the rainfall during 10 Nov. Later we can continue our Blackberry chat! Tak main lah mengumpat.
21. Bloggers - thanks for the link!
22. Kak Long - Kartun Tan Sri Rashid to terlalu ha
ndsome untuk perangai dia!
23. Haris Ibrahim and People's Parliament - thanks for the launching
24. Joe Kidd - thanks for the PA System
25. Bubu the Clown - thanks for your appearance and give me joy




Orang yang dikecam dalam SELAK:
1. SB yang cuba nak letak aku dalam lokap hanya bila aku nak distribute belon BERSIH
2. Tan Sri Abdul Rashid yang tak nak jumpa aku lagi. Macam lah aku nak jumpa dia sangat. Wei...kau punya suara aku rekord.
3. SPR
4. FRU yang macam droids
5.
Labels: BERSIH, Elizabeth Wong, Selak, Tan Sri Abdul Rashid Abdul Rahman, teresa kok