&nbsp
Klik sini untuk membeli Buku dan VCD Keadilan terbaru !
Bangkitlah Kaum Buruh & Petani
Menentang Ekstremis & Hipokrits!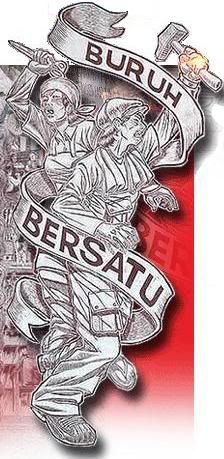 ~ faisal mustaffa online ~



&nbsp
Tuesday, April 15, 2008
Black 14 Rally Stooped by Police
Photo with the courtesy from Malaysian Insider
I was forced to go to Kg Baru by a friend who came to my office and willing to send me back after dinner to attend the rally commemorating the end of the five-year ban on Anwar holding public office following his conviction on corruption charges. Anwar was convicted of corruption after he was sacked as the deputy prime minister and finance minister in September 1998 and sentenced to six years in jail.
I also told others that I will not attend the rally because I hate big crowds and not feeling very well due to workloads and bad weather change.
As I remember, I have involved in one of the Black 14 commemmorating event where we went road tour explaining the current situation.
In one corner, I sat quietly with Ivy Josiah and co, friends from Amnety International (Malaysia), members from the Food Not Bombs and volunteers from Desa Mentari Community Centre.
Thank God, the weather was fine and I had little trouble accessing to the gathering spot eventhough the police intimidation was far too terrible.
The following is a statement release by the Deputy President, Dr Syed Husin Ali
15 April 2008

Parti Keadilan Rakyat strongly protests Police Action
Parti Keadilan Rakyat strongly protests police action against YB Dr Wan Azizah Ismail, YB Tan Sri Khalid Ibrahim, YB Azmin Ali and Yahya Sahri. They have been summoned by the police to present at Dang Wangi Police Station at 3pm today (15 April). They will only go there after receiving the police report that seemed to have been made against them.
Several police officers were in front of their homes as early as 6am to deliver the summons. It is believed that they want to investigate the gathering on April 14, 2008. It appears that there is a police report on the said gathering.
We consider the police action against the KeADILan leaders as an act of intimidation and provocation. The police seemed to act so speedily on this matter whereas they are known to have dragged their feet on reports that have been made by us and others on other matters.
We also consider this action to be mala fide. A meeting was held between the police (Timbalan Ketua Polis KL and others) representatives of the organizers, Yahya Sahri who is also Personal Assistant to the Selangor Menteri Besar and representatives of Kelab Sultan Sulaiman (Dato Rahman and Dato Mokhtar). Clarification was given on the program of the gathering. This was followed by a written clarification by the organizers as well as the Menteri Besar himself.
The legal status of this gathering was never raised neither during the discussion nor in the correspondence that followed. The gathering was in a private property.
As the police was fully aware the gathering went on peacefully and in a controlled manner. It was confined to the compounc of Kelab Sultan Sulaiman. The gathering was declared over after a police officer requested Anwar Ibrahim to terminate his speech. There was no protest from the gathering, the organizers or Anwar Ibrahim himself. The gathering ended peacefully and orderly at 10:30pm.
Dr Syed Husin Ali
Deputy President
Parti Keadilan Rakyat
Labels: Anwar Ibrahim, black 14, KeADILan, kg baru, malaysian police, Parti Keadilan Rakyat, pdrm, PKR