&nbsp
Klik sini untuk membeli Buku dan VCD Keadilan terbaru !
Bangkitlah Kaum Buruh & Petani
Menentang Ekstremis & Hipokrits!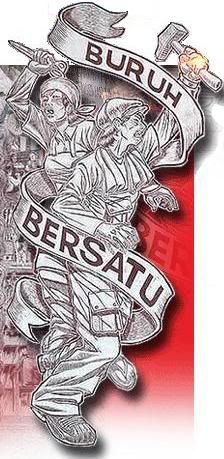 ~ faisal mustaffa online ~



&nbsp
Thursday, April 10, 2008
Any Orders?
I am very much looking forward to my next book project; "SELAK: A JOURNEY TOWARDS CLEAN AND FAIR ELECTIONS".
It will be officially launched by Haris Ibrahim on this coming 3rd May 2008 at Annexe, Central Market, Kuala Lumpur. It will be at 2pm.
My mom has agreed to come and she is also looking forward to it. Chin Tong (YB) will also attend the launching. Quite a prominent corwd kan?
It is in the final stage of editing, though.
Since this is a coffee-table book, I have chosen the very best among photos that I have collected since BERSIH established. Among them are; myself (hehehe), Medaline Chang, Nik Nazmi (the ADUN), Salman Nasaruddin (the late), Mohd Hafiz Noor Shams, Farhan Fauzi, Bryan Lew, Rachel Leow, Tan Seng Keat and Abg Nasir & Wan (Harakah). Cool leh?
Why Selak?
Nama SELAK digunakan bagi menggambarkan pendedahan feminis yang diperjuangkan oleh BERSIH sejak penubuhannya pada tahun 2005 hingga 2007.

SELAK digunapakai kerana sifat buku ini yang santai sungguhpun isinya menjadi sebahagian daripada sejarah moden perjuangan rakyat Malaysia da
lam pendemokrasian.
Sekiranya dibaca dari belakang, ia akan berbunyi KALES di mana tidak lut kepada anasir-anasir yang menggganggu demokrasi BERSIH.
The Synopsis
Only when elections are clean and fair, can citizens be real masters of their own destiny and expect holders of public office to act accountably and effectively. As long as citizens do not have the power to 'throw the rascals out', the hope for rule of law, human rights protection, good governance and sustainable development will be at the mercy of self-interested politicians. A real prospect of changing the government of the day is the key check and balance against abuses of power.
Unfortunately, 50 years after Independence and 44 years after the establishment of Malaysia, the country has failed to establish a free and fair electoral process. Not only have civil society, political parties and international observers come to this conclusion, it was also admitted by the Chairman of the Election Commission himself, Tan Sri Abdul Rashid Abdul Rahman. After the previous general elections in March 2004 which was marred by irregularities and controversies at an unprecedented degree, even he found it necessary to agree with the public clamour for an independent inquiry. Regrettably, the independent inquiry was never carried out.
This flawed electoral process raises questions about the legitimacy of the state. Its continuity will not bode well for our nation's future and will harm the legitimacy of the political system, as demonstrated by developments in Thailand, the Philippines and Taiwan. BERSIH (a coalition comprising civil society organisations and political parties with the objective of campaigning for clean and fair elections in Malaysia) therefore feels that all Malaysians must join forces to push for a thorough reform of the electoral process. We therefore propose long-run reform agenda and three immediate working goals.
Series of meetings were organized by BERSIH since then until BERSIH decided to organized The People's Gathering at the heart of Kuala Lumpur on 10 November 2007.
The book showed how undemocratic Malaysians were treated when they wanted to express their grievances with the unfair elections system.
This book will definitely contribute as part of the modern history of the country crying for true democracy.
Well, since we are in the mood of SELAK, I see this interesting photo but I decided not to include in SELAK. The photo was designed by Shahril Nizam and photo by Danny Lim. Interesting eh?
Labels: BERSIH, danny lim, haris ibrahim. 10 Nov, Liew Chin Tong, Selak, shahril nizam