&nbsp
Klik sini untuk membeli Buku dan VCD Keadilan terbaru !
Bangkitlah Kaum Buruh & Petani
Menentang Ekstremis & Hipokrits!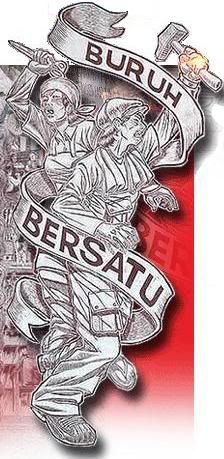 ~ faisal mustaffa online ~



&nbsp
Tuesday, November 06, 2007
Faisal Met Palace Officials
Bersih closer to palace appointment
Chua Sue-Ann
Nov 6, 07 7:03pm
Adjust font size:
Bersih, the coalition for clean and fair elections, has submitted a letter to the National Palace, seeking an appointment for its representatives to hand over a memorandum at 5pm on Saturday.


Its seven-member delegation was received by Zainab Mohammad, secretary to the King's private secretary, this morning. When contacted, Zainab confirmed the meeting without giving details.

The Bersih team included PAS think-tank head Dr Zulkifli Ahmad, PKR vice-resident Sivarasa Rasiah, Centre for Independent Journalism executive director V Gayathry, Bersih secretariat member Faisal Mustaffa, PKR election director Fuziah Salleh and DAP central executive committee member Ronnie Liu.


While the polls watchdog hopes that its memorandum on electoral reform can be submitted directly to the King, Faisal (photo) believes that this is unlikely, as it has never happened before.

When contacted for details, he said that he expects the document to be received by the King's private secretary instead.

He also said the palace is aware that a public rally will be held from 3pm at Dataran Merdeka, from where demonstrators will march to the palace. The organisers hope to attract some 10,000 participants, all dressed in yellow to make an impact.

Faisal also said the delegation was informed that the King has shown interest in reading the memorandum.

Meanwhile, Bersih's website was hacked a second time today, believed to be the same person who had launched the cyber-attack on Sunday.

In the earlier attempt, the hacker left a message saying that the mass assembly had been cancelled, but the website was restored by yesterday.

At the time of writing, the website had yet to be reinstated after the second attack.

Himpunan 10 Nov - Mohd Sabu, lima AJK Bersih dipanggil ke Bukit Aman
Roy Rasul
Tue | Nov 06, 07 | 3:49:40 pm MYT
KUALA LUMPUR, 6 Nov (Hrkh) - Enam daripada Ahli Jawatankuasa Bersih terdiri daripada Naib Presiden PAS, Mohamad Sabu, AJK Bersih, Sivarasa Rasiah, Johari Abdul, Khairul Annuar Zainuddin (Jonah), Tian Chua dan Ronnie Liu dipanggil ke Bukit Aman bagi memberi kenyataan mengenai Gabungan Bersih di bawah akta pertubuhan.
Sila layari www.englishsection.com untuk Laman Utama English Section atau www.harakahdaily.net/wap/ untuk melayari HarakahDaily.Net menggunakan telefon bimbit GPRS (General Packet Radio Service) anda.
Masing-masing menerima panggilan daripada ASP Amran Mohd Husin, Bahagian Jenayah Kormisial pada 3 November lalu.
Sekreteriat Bersih, Faizal Mustaffa yang bercakap kepada media dalam satu sidang media Bersih di hadapan pejabat Istana Negara hari ini berkata, kesemua mereka dipanggil oleh Bahagian Jenayah Komersial.
Bagaimanapun katanya, mereka yang terlibat akan berjumpa dengan bahagian tersebut pada 12 November nanti.
Mengulas lanjut, Faizal berkata, apa yang mereka musykilkan mengapa kesemua mereka dipanggil oleh Bahagian Jenayah Kormisial.
"Itu yang kita faham tetapi daripada apa yang dijelas kepada mereka pada hari tersebut ialah berhubung mengapa bahagian Jenayah Kormisial memanggil mereka ialah atas dakwaan Bersih adalah sebuah pertubuhan haram sedangkan Bersih adalah sebuah gabungan bukannya pertubuhan yang perlu didaftarkan," katanya. - mr
Labels: BERSIH, Istana Negara, National Palace. memorandum to the King