&nbsp
Klik sini untuk membeli Buku dan VCD Keadilan terbaru !
Bangkitlah Kaum Buruh & Petani
Menentang Ekstremis & Hipokrits!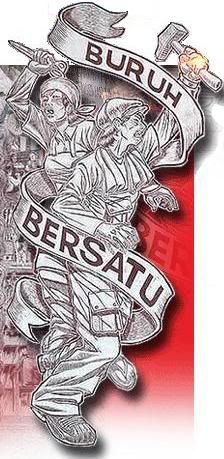 ~ faisal mustaffa online ~



&nbsp
Sunday, October 07, 2007
Expressing Solidarity with Burmese
I decided to join Amnesty International (Malaysia) and other human rights groups for a candle light vigil at KLCC today (5 October).
Along with other friends, we condemn strongly the killings, enforced, disapearances, brutality, arbitrary detention and other forms of human rights violations of the Buddhist monks and civilians in the recent peaceful march and demonstrations in Burma.
In this extremely difficult but critical time, we express our solidarity with the Burmese people and military junta denied the right of the National League for Democracy (NLD) led by Aung San Suu Kyi to form government after a landslide victory.
In this latest series of peaceful march of monks in Burma, at least 10 people have been killed, including a brave and committed Japanese journalist tor eport the truth to the world. We however believe the death tolls are higher than what has been reported.
Furthermore, thousands have been detained and their whereabouts are unknown to the public. We express grace concerns over the wellbeing and the physical integrity of these detainees.
While we welcome the revulsion expressed by ASEAN over the violent crackdown of the protesting monks, we are disappointed that no South East Asian government, including Malaysia, has supported the motion for a Special Session, which was later adopted by the United Nations Council to discuss the critical situation in Burma.
Clearly, the lilitary junta has not changed its thirst for bloof despite being admitted into the Association of South East Asian nations (ASEAN) in 1997. Prime Minister Abdullah AHmad Badawi has recently admitted that the ASEAN's constructive engagement with the Burmese junta to restore democracy and respect human rights has failed completely.
It is high time for ASEAN and the Malaysian governement to take concrete action instead of rhetorical statement in addressing the dictatorship in Burma. Malaysia especially has an extra duty in ensuring democracy and human rights are respected in Burma since it was Malaysia who strongly advocated for the admission of Burma into ASEAN.
Malaysia government
We call on the Malaysian governemnt to recognize the status of refugee of Burmese political asylum seekers in Malaysia and extend human rights to them. This is at least a small and immediate contribution that Malaysian goverment can do in line with its condemnation of human rights atrocities in Burma.
We call on the government to stop all investment and trade in Burma by governemnt link companies such as Petronas, MAS and Telekom.
We call on Malaysian private companies to pull out their investment from Burma immediately to express disapproval of the cold blooded killings of the Burmese military junta.
These investment and trade would only support and enrich the military junta whose repressive policies are creating and ever widening gap of wealth between the small group of rich elite generals and the majority poor Burmese people.
Malaysian companies who have invested in Burma include Mamee/Double Decker, Maxis, AHE Ceilings Sdn Bhd, Aragan Toys Sdn Bhd, Boustead Holdings Bhd, Bank Bumiputra Commerce (currently known as CIMB), Business Focus Sdn Bhd, Equatorial Hotel, F&N, Genting, IGB Corporation Bhd, Khind Holdings Bhd, MMC Engineering, MSC Trsugate, MDeC, Padiberas, Renong, Scanasia Sdn Bhd, Scomi and Sapura Crest Petroleum Bhd.
The condemnation of the Malaysian government leaders and the demonstrations organized by UMNO and Khairy Jamaluddin smack of hypocisy when companies of their family members such as SCOMI (owned by the son of PM Abdullah Ahmad Badawi), CIMB (owned by the brother of Deputy PM Najib Razak) and UMNO (Reonong) are supporting the repressive regime and reaping benefits under the junta's exploitative policies on its people.
ASEAN
Furthermore, we urge ASEAN to suspend the membership of Burma untul democracy is restored and human rights are prespected in Burma. ASEAN would risk its own credibility and relevance as an effective regional grouping if it continues to fail in resolving problems of its member in its own backyard.
China, India and Russia
We also call on China, India and Russia to stop investment and trade in Burma, especially trading of firearms and weapons that are used by the junta in suprressing the Burmese people. We call on them to use their influence on the military junta to ensure negotiation with the Aung San Suu Kyi led NLD as soon as possible for a peaceful political solution to the long standing crisis.