&nbsp
Klik sini untuk membeli Buku dan VCD Keadilan terbaru !
Bangkitlah Kaum Buruh & Petani
Menentang Ekstremis & Hipokrits!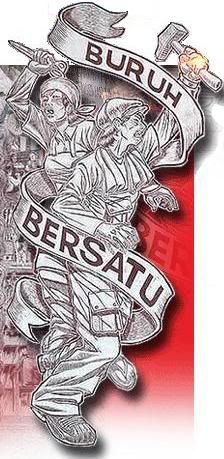 ~ faisal mustaffa online ~



&nbsp
Tuesday, September 25, 2007
HARTAL - Mana Perginya Perlembagaan Rakyat?
Perkataan HARTAL tidak terlintas dalam buku sejarah sewaktu aku belajar di sekolah kebangsaan.
Tiada di dalam kurikulum sekolah.
Perlembagaan Persekutuan yang yang kita ada sekarang jelas menunjukkan imperialisme yang kita tanggung sekarang.
Hartal ialah usaha menuntut agar negara kita adakan Perlembagaan sendiri yang dirangka oleh rakyat negara kita, bukannya suatu perlembagaan yang dirangkan leh penjajah sebagai syarat kita merdeka.
Pada waktu negara menejalankan hartal nya, seluruh rakyat di Malaya berkurung di rumah. Ekonomi negara pada waktu itu terencat buat seketika. Ia berlaku pada tahun 1947, sepuluh tahun sebelum kita mengumumkan kemerdekaan.
Hartal inilah yang dipaparkan oleh filem dokumentari atas penyelidikan yang dibuat oleh rakan saya, Fahmi. Tajuknya
"10 Tahun Sebelum Merdeka
".
Saya berjumpa nya dalam satu majlis sebelum beliau mulakan penggambarannya di beberapa lokasi di Pahang dan Perak.
Syabas saya ucapkan. Filem ini juga memenangi filem dokumentari pendek terbaik dalam Film Freedon Fest 2007. Tahniah Fahmi.
Saya menonton buat pertama kali, atas jemputan Fahmi sendiri pada 14 September lalu semasa program 50:44 diadakan di ibu kota (gambar kanan).
Dewan penuh sendat dengan orang ramai untuk menonton filem ini.
Saya menganggap filem ini filem berani yang memaparkan perjuangan rakyat dalam menengakkan kemerdekaan sebenar Malaysia.
Anda boleh lihat trailer bagi filem ini dengan klik di sini.
Reviews
"
The best local political documentary I had seen... I came away inspired and encouraged.
" - Anil Netto, Deputy Editor, Aliran Monthly.
"
Sepuluh Tahun Sebelum Merdeka best embodied the spirit of the [2007 Freedom Film] festival, with its relentless research, fidelity to the truth, and powerful willingness to question conventional perspectives.
" - Zedeck Siew,
Kakiseni.com.
"
Powerful and succinct in its story-telling, yet penetrating in its treatment of an almost forgotten time in our near past where the possibilities of what could be crackled in the air. This has raised the standards for independent (both politically and financially) documentaries to come"
- Fahmi Fadzil, Bolehland.com .
"
The relevance of this film to Malaysia's current social and political context cannot be stressed enough. Using as its starting point a most intriguing strategy of civil disobedience – the hartal – this film takes on issues of political participation, colonialism, freedom of association, assembly and expression, and even manages to ask razor-sharp questions about the function of a Constitution, all without skipping a beat. To have these issues explored right in the middle of a very interesting point in Malaysia's development - the state-led euphoria of 50 years of Merdeka and threats to the supremacy of the Constitution are two things that spring to mind – is courageous. To have these issues researched so thoroughly and presented so convincingly is an admirable exercise in intellectual integrity. And to have everything presented so confidently and engagingly, with such dramatic intensity, hails a most welcome development in Malaysian filmmaking. Fahmi's film will appeal to its target young audience, as well as Malaysians old enough to remember these events. A winner.
"
- Official citation from Judges of Freedom Film Fest 2007 , where Sepuluh Tahun Sebelum Merdeka was awarded the 'Most Outstanding Human Rights Film'.