&nbsp
Klik sini untuk membeli Buku dan VCD Keadilan terbaru !
Bangkitlah Kaum Buruh & Petani
Menentang Ekstremis & Hipokrits!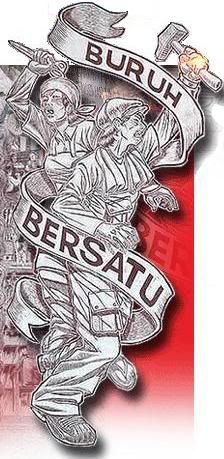 ~ faisal mustaffa online ~



&nbsp
Thursday, September 13, 2007
SB pasang kamera di 'konek'
Hari ini aku ada temujanji dengan pesuruhjaya di Suruhanjaya Hak Asasi Manusia (SUHAKAM). AKu terlambat sampai kerana tidak cukup tidur malam semalam menyiapkan pembentangan aku dan membuat sedikit penyelidikan mengenai pembentangan aku hari ini.
AKu dah beritahu rakan sekerja aku bahawa aku tidak akan mulakan sebarang pembentangan sekiranya ada pegawai cawangan khas (SB) berada dalam dewan itu nanti.
"Aku tak nak kena tembak."
Namun, bila aku tanya rakan-rakan, mereka mengatakan bahawa ramai SB di (tingkat) bawah. Bukan di dewan mendengar pembentangan kami.
Sewaktu pulang, (aku terakhir meninggalkan dewan inkuiri), SB-SB masih berada berlegar di bawah. Di pintu masuk Menara Tun Razak, aku perhatikan seorang SB sedang membuat rakaman orang-orang yang hadir hari ini.
Untuk tidak dikeji oleh orang ramai dan tidak dinampak terang-terangan, beleiau sengaja meletakkan kamera videonya di tempat kemaluan dalam mod terbuka (open mode).
Berikut ialah salah satu laporan yang melaporkan mengenai acara hari ini:
Suhakam to probe 'bloody' ceramah
Soon Li Tsin (Malaysiakini)
Sep 13, 07 --Beginning next week the Human Rights Commission (Suhakam) will start its fact-finding programme into the clash in Kuala Terengganu last Saturday.
Election watchdog Bersih handed a memorandum to the commission at its Kuala Lumpur office this morning demanding an immediate inquiry into the clash.
In the 30-minute meeting, commissioner N Siva Subramaniam said investigations into the matter will begin next Wednesday.
"We will visit the two men who were shot and we've arranged a programme on Sept 19 and 20 to have a meeting with the police and with the victims," he said.
Last Saturday, clashes broke out in Pantai Batu Buruk when the police refused to grant a permit for a public forum organised by the NGO and opposition-backed election watchdog Bersih.
As a result of the incident, two men, Suwandi Abdul Ghani, 37, and Muhamad Azman Aziz, 21, sustained gunshot wounds to the chest and neck respectively. Both, who have been hospitalised, are reported to be in stable condition.
Terengganu police chief SAC I Ayub Yaakob had clarified that the shooter was a 25-year-old constable Wan Abdul Aziz, who was said to have opened fire four times in self-defence after being set upon by an armed mob.
Siva said the commission has given three days for six Suhakam officers stationed in Kuala Terengganu to prepared a report for Suhakam chairperson Abu Talib Othman by Sept 25.
"We have been monitoring the situation and we understand the nature of what has happened. We will investigate into any human rights violations," he said.
However, Siva said fact-finding programme does not guarantee that a public inquiry will be held as it is subject to the board of commissioner's collective decision.
Bersih committee member R Sivarasa expressed concerns over the "systematic confiscation" of cameras that night and use of firearms by plainclothes police personnel acting as agent provocateurs.
Equal coverage
While the coalition's secretariat member Faisal Mustaffa also urged Suhakam to look at how the mainstream media has been reporting on the issue.
He presented a slide show depicting how the press had carried comments from the police and the government but little or none from the coalition.
"We hope the commission will be able to advise these media agencies that they have a responsibility to report from both sides.
"We have a right to equal coverage too," he said.
Bersih, or Coalition for a Free and Fair Election, is an alliance of over 26 NGOs and five opposition parties to campaign for electoral reforms.
Set up Royal Commission
A joint statement by 26 NGOs was also submitted to Suhakam condemning the excessive use of force by the police.
Suaram executive director Yap Swee Seng said the justification by the police for firing the shot was in self-defense was absolutely unacceptable.
"There was no reason at all for the police to carry guns with live ammunition when dealing with peaceful assembly.
"The carrying of guns was totally unjustified and disproportionate to the circumstances faced by the police, let alone discharging them," he said.
The statement urged the government to set up a Royal Commission to conduct an independent and thorough inquiry into the incident to bring responsible police officers to court of justice.
Also, the NGOs are appalled that the incident has been used by some in the government as an excuse to propose a blanket ban on all public gatherings before the coming general election.
"This further reinforces the suggestion that the incident in Kuala Terengganu may have been pre-meditated and politically motivated by the government," it stated.