&nbsp
Klik sini untuk membeli Buku dan VCD Keadilan terbaru !
Bangkitlah Kaum Buruh & Petani
Menentang Ekstremis & Hipokrits!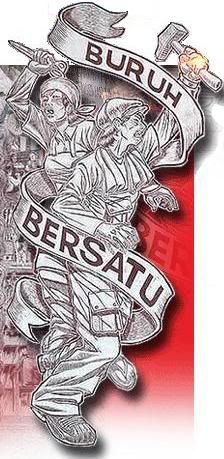 ~ faisal mustaffa online ~



&nbsp
Saturday, March 07, 2009
Things You Might Want to Know About Malaysian Politics
Dear comrades
I have been going around the world lately and meeting a lot of people who wants to know about Malaysian politics. Australian Broadcasting Corporation (ABC) has something for you and possibly this might help.
Just click to this link:
http://www.abc.net.au/foreign/content/2008/malaysia_scandal_200k.asx
And also, there is a new book on Malaysian Politicians by my fellow friends, Amir Muhammad and
Fahmi Reza
.
Malaysian Politicians Say the Darndest Things (Vol 2)
Synopsis
Malaysia has already far too many tigers. They should be shot because there is no use keeping them alive." "If you come across a snake and a man from a certain ethnic community, you should hit the man first." Hot on the heels of the best-selling Vol 1 of Malaysian Politicians Say the Darndest Things, this compilation is further proof that we don't need to travel far to experience shock and awe. Join us for another dance through some of the toe-tapping delights of the past two decades. Some of the quotes are witty and pithy, others are weird and prickly, and still others are just out-of-tune. If all History lessons were this painless, none of us would have ever skipped classes.
Product Detail:
ISBN: 9789834359669
Author: Amir Muhammad (compiler)/ Fahmi Reza (artwork)
Publisher: Matahari Books
Year: Second Edition 2009
No of Pages: 120
Price: MYR 25.00 (excluding postage cost)
To order;
1. Pls SMS 019-2232002 (Type Item5Jan09
)
2. After confirmation from the administrator, pay the amount to maybank2u.com or Maybank Kawanku to account Faisal bin Mustaffa (MBB 114179439605)

* choices: maybank.2u.com, Maybank kawanku ATM, or the nearest Maybank branches near you.
Labels: Altantuya, Amir Muhammad, Anwar Ibrahim, Fahmi Reza, General Election 2008, ISA, kem tahanan kamunting, Lim Kit Siang, malaysia today, najib tun razak, raja petra, razak baginda, teresa kok