&nbsp
Klik sini untuk membeli Buku dan VCD Keadilan terbaru !
Bangkitlah Kaum Buruh & Petani
Menentang Ekstremis & Hipokrits!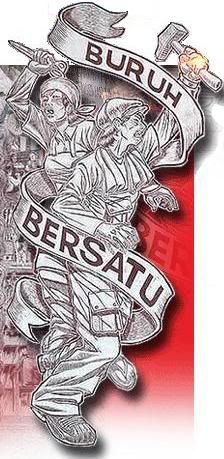 ~ faisal mustaffa online ~



&nbsp
Friday, February 27, 2009
Lagi Cerita Rampasan Kuasa Perak
Synopsis

The ongoing constitutional crisis in Perak, with the switch of Pakatan Rakyat and Barisan Nasional state governments, has shocked and angered many Malaysians. The forced resignation of Menteri Besar Datuk Seri Nizar Jamaluddin, the defections of PKR (Parti KeADILan Rakyat) and DAP (Democratic Action Party) state assemblypersons, and calls of treason have all caused the mercury level to rise in the Silver State.
In light of these turbulent circumstances, we speak with Malik Imtiaz Sarwar to gain a legal and historical perspective on the issues at hand, as well as what Malaysians will need to pay attention to in the weeks to come.
Malik Imtiaz Sarwar is a leading Malaysian human rights lawyer and activist, and the current president of the National Human Rights Society (HAKAM). He is also the founder of Project Malaysia, a thematic online journal on Malaysian issues.
Labels: Abdullah Ahmad Badawi, DAP, Elections Commission, Human Rights and Arts, malik imtiaz sarwar, nizar jamaluddin, pakatan rakyat, Parti Keadilan Rakyat, perak, PKR, popteevee