&nbsp
Klik sini untuk membeli Buku dan VCD Keadilan terbaru !
Bangkitlah Kaum Buruh & Petani
Menentang Ekstremis & Hipokrits!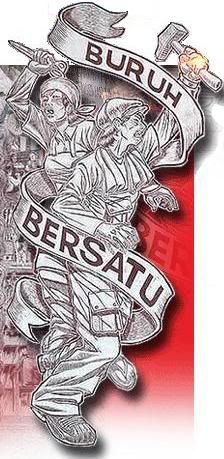 ~ faisal mustaffa online ~



&nbsp
Thursday, March 20, 2008
Freedom of Information Act - A Proposal
Last night (19 Mar), I was invited by a group who called themselves CSI-Parliament (Civil Society Intitatives).
I was at the meeting representing MP for Kelana Jaya, Loh Gwo-Burne who is now in Shanghai settling his backlog businesses in that country.
Besides me, other MPs attended the session were from Serdang and Subang. State Assemblymen from Bukit Gasing and Bukit Tunku were also present.
Among other things we discussed were the draft bill of Information Act. I found it very interesting but it is contradicted to Official Secrecy Act (OSA).
Before we can implement this Bill, we need to make sure that draconian laws like OSA to be abolished.
The Act
Freedom of nformation Act is an act to promote maximum disclosure of information in the public interest, to guarantee the right of everyone to access information, and to provide for effective mechanisms to secure that right.
Recalling that the right to access information held by public authorities is included in the right to seek, receive and impart information, as guaranteed by Article 19 of the Universal Declaration of Human Rights;
Stressing that public bodies hold information not for themselves but on behalf of the public;
Recognising the fundamental importance of open and transparent government, and the right to access information to participatory democracy, in controlling corruption, in promoting public accountability and good governance, and to promoting personal dignity.
It also includes:
PART II
THE RIGHT TO ACCESS INFORMATION HELD BY PUBLIC BODIES
4. Freedom of Information
5. General Right of Access
6. Legislation Prohibiting or Restricting Disclosure
7. Public and Private Bodies
8. Records
8. Request for Information
9. Time Limits for Responding to Requests
10. Notice of Response
11. Fees
12. Means of Communicating Information
13. If a Record is Not Held
14. Vexatious, Repetitive or Unreasonable Requests
PART III
MEASURES TO PROMOTE OPENNESS
15. Guide to Using the Act
16. Information Officer
17. Publication Schemes
18. Maintenance of Records
19. Reports to the State Information Commission
PART IV
EXCEPTIONS
20. Public Interest Override
21. Information Already Publicly Available
22. Severability
23. Personal Information
24. Legal Privilege
25. Commercial and Confidential Information
26. Health and Safety
27. Law Enforcement
28. Defence and Security
29. Policy Making and Operations of Public Bodies
30. Time Limits
PART V
THE INFORMATION COMMISSION
31. Appointment of the Information Commission
32. Independence and Powers
33. Salary and Expenses
34. Staff
35. General Activities
36. Reports
37. Protection of the Commissioners
PART VI
ENFORCEMENT BY THE COMMISSION
38. Complaint to the Commission
39. Decision on the Complaint
40. Direct Implementation of Decision
41. Commission's Powers to Investigate
42. Appeal from Commission's Decisions and Orders
43. Binding Nature of Commission's Decisions and Orders
PART VII
WHISTLEBLOWERS
44. Whistleblowers
PART VIII
CRIMINAL AND CIVIL RESPONSIBILITY
45. Good Faith Disclosures
46. Criminal Offences
PART IX
MISCELLANEOUS PROVISIONS
47. Regulations
48. Interpretation of Provision by Court
Labels: freedom of information act