&nbsp
Klik sini untuk membeli Buku dan VCD Keadilan terbaru !
Bangkitlah Kaum Buruh & Petani
Menentang Ekstremis & Hipokrits!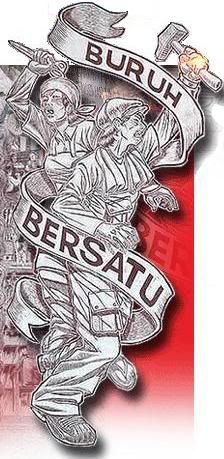 ~ faisal mustaffa online ~



&nbsp
Wednesday, February 13, 2008
New Malaysian Essays 1 - Launching
Time: 8pm
Venue: The Annexe Gallery, Central Market Annexe, KL.
Enquiries: 03 2070 1137
A new book from Amir Muhammad, editor of the best-selling "Malaysian Politicians Say the Darndest Things (Vol 1)."


New Malaysian Essays 1

is the first of a planned annual series concentrating on local non-fiction writing. From polemic to ode to memoir, this series invites Malays
ian readers – and writers – to notice, analyse and interpret the living, throbbing, squelching vitality around them. Multi-disciplinary, multi-tasking and best appreciated on multi-vitamins, this first collection takes us from

Brian Yap

's election-era critique to

Amir Muhammad

's alternative lexicon by way of

Burhan Baki

's elegant deconstructions,

Aminuddin Mahmud

's seminar on branding and

Saharil Hasnin Sanin

's knockabout ruminations on language before rounding off with

Sonia Randhawa

's stirring call for national (and therefore personal) self-realisation.

Also launching are two collections of short stories: "The Old House & Other Stories" (Hologram Publishing) by Chuah Guat Eng and "Kasut Biru Rubina; Koleksi Fiksyen Pop Untuk Jiwa2 Hadhari" by Sufian Abas (Sang Freud Press).

All three books will be on sale.

There will be live music by Mia Palencia & Jerome Kugan, who are both previewing songs from their upcoming solo albums, "Finding My Way" and "Songs for a Shadow" respectively.


Due to some objectionable content, the book will not be stocked in major Malaysian book-chains. So come get it at the book launch

!


I was called to promote my very first bookKONFLIKTING. It will also be sold there. Grab it cheaply!
Labels: Amir Muhammad, Annexe Gallery, Central Market Annexe, KONFLIKTING, Malaysian Politicians Say the Darndest Things, New Malaysian Essays 1