&nbsp
Klik sini untuk membeli Buku dan VCD Keadilan terbaru !
Bangkitlah Kaum Buruh & Petani
Menentang Ekstremis & Hipokrits!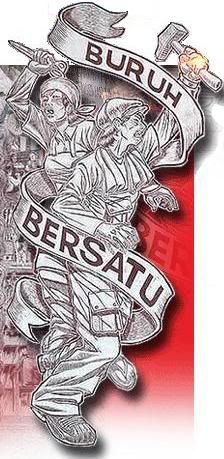 ~ faisal mustaffa online ~



&nbsp
Saturday, February 09, 2008
Lost in Transition: Malaysia Under Abdullah
DESCRIPTION
"This is a significant collection of essays on recent tumultuous political developments in Malaysia written by scholar who is proving to be one of the most perceptive observers of the intricate politics of the country and the cmplex intermeshing of social, cultural and economic issues with political events and happenings." Dr Lim Teck Ghee, Director, Centre for Public Initiatives "Shifting with ease between politics, economics and history, Ooi has drawn a clear picture rich with facts as one would expect from an analysis that has both the impassioned plea of the insider and the academic detachment of the outsider." Dr Azmi Sharom, Faculty of Law, University Malaya
PRODUCT DETAILS
Publisher : SIRD
ISBN : 978-983-3782-39-0
Author : Ooi Kee Beng
Number of Page(s) : 196
Item price : RM30.00 (excluding postage cost)
Item weight : 0.36 lb(s)
To order;
1. Pls SMS 019-2232002 (Type
)
2. After confirmation from the administrator, pay the amount to maybank2u.com or Maybank Kawanku to account Faisal bin Mustaffa (MBB 114179439605)

* choices: maybank.2u.com, Maybank kawanku ATM, or the nearest Maybank branches near you.

Labels: Abdullah Ahmad Badawi, Centre for Public Initiatives, Dr Azmi Sharom, Dr Lim Teck Ghee, Jabatan Rekacipta dan Inovasi Universiti Sains Malaysia (USM), Lost in Transition, Prime Minister