&nbsp
Klik sini untuk membeli Buku dan VCD Keadilan terbaru !
Bangkitlah Kaum Buruh & Petani
Menentang Ekstremis & Hipokrits!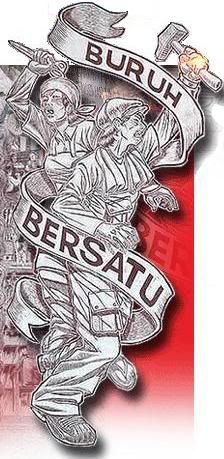 ~ faisal mustaffa online ~



&nbsp
Saturday, January 26, 2008
At Least 54 Arrested at KLCC Today
Dr Nasir Hashim (PSM) being put in the truck and taken away to IPK, KL
54 protesters arrested in relation to a protest against price hikes organised by the Coalition Against Inflation (Protes).
The government's crackdown on peaceful assembly continued, when the police arrested more then 50 individuals, including opposition leader and supporters near Ampang Park LRT station at about 3pm this afternoon.
Those arrested are reported to be held at the Lumpur Contingent Police Headquarters (IPK Kuala Lumpur) Kuala Lumpur. As of 5.10pm, 54 individuals are confirmed to be detained at IPK Kuala Lumpur. S. Arutchelvan and 2 others were taken to Pudu Jail.
1st batch of arrest made at about 2.35pm. Among those arrested were:
1. S. Arutchelvan (PSM )
2. Mai Suharah (Female)
3. Siti Fatimah (Female)
4. Nor Aziyati (Female)
5. Aiman (Female)
6. Nashita (Female)
7. Hidayat (Female)
8. Zamri Effendi
9. Marzuki
10. Solahuddin
11. Syed Jaymal
Others who arrested later when they are on their way to KLCC from Jalan Ampang City Bank. Among them are:
12. Badrul Hisham
13. Dino
14. Dr. Nasir Hashim (PSM President)
15. Simon
16. Dr. Hatta Muhd Ramli (PAS)
17. Thevarajan
18. Saraswathy (PSM Vice-President)
19. V.Selvam (PSM CC member)
20. Rani Rasiah (PSM CC member)
21. Ganesan (PSM Kajang Branch President)
22. Ramalingam
23. Kartik
24. Gana
25. Vijaya
26. Sugumaran
27. Thinakaram
28. Nehru
29. Kohila Yanesegaran
30. Dr Dzulkifli Ahmad (PAS)
31. Dr. Badrul Amin (keADILan)
32. Mohd Sabu (PAS)
33. Mohd Yusof
34. Khairul Nizad
35. P. Mohan
36. Thinamaran
37. Ginie Lim (keADILan)
38. Tian Chua (keADILan)
39. Johson Chong (keADILan)
40. Zaid Ibrahim (16 year old)
41. Tan Ah Kau (keADILan)
42. Nuridah Mohd
43. Mohd Azemi Azman
44. Azmi
45. Chou/Chan
46. Isa Mudin
47. Mohd Aminuri
48. Mohd b. Nawi
49. Tan Chee Hooi
50. Fathi Othman
51. Gomathi A/P Gunalan
52. Saravanan A/L Teruma (keADILan)
53. Mohd Azah b. Yaakob
54. Nur Mohd Faizal b. Harun
A full list of arrested civilian is yet to be announced later by the police.
Article 10 of the Federal Constitution of Malaysia guarantees the right to freedom of assembly and expression. However, the draconian Police Act circumvents the right by requiring a permit to be applied from the police for a gathering that is more than three people.
Labels: Dr Nasir Hashim, Ginie Lim, KLCC, Police Act, PROTES