&nbsp
Klik sini untuk membeli Buku dan VCD Keadilan terbaru !
Bangkitlah Kaum Buruh & Petani
Menentang Ekstremis & Hipokrits!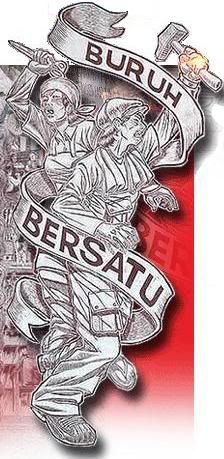 ~ faisal mustaffa online ~



&nbsp
Monday, August 20, 2007
WHAT IS THE MEANING OF 50 YEARS OF INDEPENDENCE IF THE STATE STILL USES THE ISA?
August 1, 2007 marks the 47th Anniversary of the enactment of the notorious Internal Security Act. The ISA of 1960 was originally enacted to succeed emergency laws aimed at combating the communist insurgency during the 1940s and 1950s, has since then been used against those who commit acts deemed to be "prejudicial to the security of Malaysia ", or threatening to the "maintenance of essential services" or "economic life". The government arbitrarily determines which acts fall into these categories and, using a loose interpretation of the legislation, has detained scores of individuals under the ISA , among which are prisoners of conscience, trade unionists, teachers, religious activist and community workers.
We are celebrating 50 years of independence but what is the meaning of it if the state still uses ISA by detaining persons without trial and without any form of judicial process?
The draconian act infringes the Federal Constitution of Malaysia and the Universal Declaration of Human Rights (UDHR), as listed below,
Article 5, Federal Constitution of Malaysia
* (3) Where a person is arrested he shall be informed as soon as may be of the grounds of his arrest and shall be allowed to consult and be defended by a legal practitioner of his choice.
* (4) Where a person is arrested and not released he shall without unreasonable delay, and in any case within twenty-four hours (excluding the time of any necessary journey) be produced before a magistrate and shall not be further detained in custody without the magistrate's authority and
Universal Declaration of Human Rights (UDHR)
Article 9.
No one shall be subjected to arbitrary arrest, detention or exile.
Article 10.
Everyone is entitled in full equality to a fair and public hearing by an independent and impartial tribunal, in the determination of his rights and obligations and of any criminal charge against him.
Article 11.
(1) Everyone charged with a penal offence has the right to be presumed innocent until proved guilty according to law in a public trial at which he has had all the guarantees necessary for his defense.
Are We Still In A State Of Emergency To Resort To Such "Emergency" Law As ISA ?
The ISA has been kept in use all this time mainly because it is a very convenient tool at the disposal of the ruling coalition. The ISA itself has served as an instrument of terror of the State and used consistently against dissidents who have defended the democratic and human rights of the Malaysian people. While we are not under any state of emergency, ISA 's cloud still put us in under a state of siege mentality. Even if there is a state of emergency, there can be no justification for a person to be detained for extended periods of time without trial. Any wonder that such a draconian law was enacted on the year the Emergency was declared over!
Torture under ISA
All these years under the ISA , the first sixty days of solitary confinement have been more draconian than even the security laws in South Africa under Apartheid, or even in the Northern Ireland during the war against the Irish Republican Army.In February 2004, 31 ISA detainees who were alleged as terrorist of Jemaah Islamiah (JI) and held at the Kamunting detention camp, accused the police of applying 59 forms of mental and physical torture, among them round-the-clock interrogation depriving detainees of sleep, stripped naked during interrogation, forced to urinate in a bo tt le, forced to drink spi tt le of interrogators, beard shaved and burned, ordered to make tea, massage the interrogators, threat to arrest their family members, kicked and beaten up etc. In an on going civil suit of a detainee against the government, former detainee Malek Hussin told that he was stripped naked, kicked and beaten-up, forced fed dirty and stinking water and subjected to sexual abuse.
Every decade has grisly tales of torture to relate. These dark deeds by the Malaysian Special Branch are the scandalous side of "Malaysia Boleh". The biggest scandal of all is that to date, none of these torturers have been brought to justice, nor have deterrent sentences been passed on them. These cases are only tips of the iceberg. While the government denies any such acts, it remains very difficult for victims of torture to prove the acts, especially while in detention.
No Progress, More Hypocrisy
To date, more than 100 ISA detainees continue to languish in the Kamunting Detention Camp. 30 of them are serving their fifth year detention, without trial. The detainees have been accused of various allegations, including being members of militant groups Jemaah Islamiah (JI), Darul Islamiah (DI), coins counterfeiting, forging fake documents etc. None of them has been brought to the court.
On 7th September 2006 , Prime Min ister Datuk Seri Abdullah Badawi was quoted as urging the US to close Guantanamo Bay detention centre. He said that it had been shown that torture had been carried out at the facility and it was therefore "be tt er for the United States " to close it down.
GMI has pointed out in its statement on 14 tt h September 2006 that the Kamunting Detention Camp for ISA detainees is no be tt er. Advising US to close down the Guantanamo Bay detention centre without pu tt ing things right in our own country is merely a political soap opera or "sandiwara". The call only shows the hypocrisy of the Prime Min ister rather than the moral high ground he wishes to a tt ain.
lSA is not only unfair and unjust to the detainee, it has become one of the main root-causes of corruption, abuse of power and police brutality, which the Abdullah administration tries to address with the se tt ing up of the Royal Police Commission. The lack of transparency and accountability, the secrecy of the use of the ISA, provide a more than perfect environment for corruption, abuse of power and torture by the police, knowing fully well that they will get away scot-free with absolute impunity.
GMI is disappointed with the performance of the PM, who has shown no hesitation in continuing to invoke the ISA to arrest and detain more people under ISA.
Respect the Judiciary
Under the ISA, there is no space for the judiciary to intervene or review the decision made by the Min ister of Internal Security. The lack of judicial checks and balances has exacerbated the abuse of power by the police who can get away with impunity. It has also facilitated torture and ill-treatment of detainees. Malaysia cannot call itself a democratic country when there is such a law that permits detention without trial and gross violation of human rights.
GMI therefore calls for the following:
1. Abolish the ISA and all forms of detention without trial; charge all detainees in an open court or else release them immediately and unconditionally.
2. Conduct public inquiries and investigate all cases of torture reported; make public the reports of investigation and bring all perpetrators of torture, inhumane and degrading treatment of the ISA detainees to justice.
3. Use the present criminal laws to deal with crimes pertaining to national security. Our criminal laws which provide for a maximum of 15 days of detention are more than sufficient for investigative purposes.
4. Heed the call of SUHAKAM, the independent body which safeguards human rights in Malaysia, to review and abolish ISA . Numerous international human rights bodies have also voiced the same for many years.
5. Restore the independence of the judiciary to curb abuses of power by the police.
6. Ratify the Convention Against Torture, the International Covenants on Civil and Political Rights, and the Economic, Social and Cultural Rights.
The Struggle is moving on towards Abolishment of ISA
Through the years of hardship and tribulation, the spirit to fight against the unjust ISA remains steadfast. In 2007, GMI has made numerous a tt empts to highlight the ISA issues.On 19th January, GMI sent a memorandum and demonstrated at the SUHAKAM Headquarters. The GMI movement demands the SUHAKAM to play a more proactive role in the abolishment of ISA and pursue towards the release of those who have been detained for more than four years. In February, the campaign continued with leafleting activities in Putra World Trade Center (PWTC) during the exhibition on War Crimes. GMI distributed leaflets to the public in an effort to be tt er inform them about the draconian law.
In the following months GMI focused on exhibitions to raise public awareness. Signature campaigns on anti- ISA were also organized in several cities. More than 25,000 signatures have been obtained.
GMI remains resolute with its campaign plans and wishes to urge Malaysians who uphold justice and truth from all walks of life to support the campaigns for this anti- ISA month, some of which are as follows:
1. Send fax to the Prime Min ister's office beginning today to express our annoyance and regrets that in this day of modern age and civilized world, Malaysia still resorts to such archaic and run down law as the ISA . The fax number is 03-888 3444.
2. Write postcards or le tt ers to the ISA detainees at Kamunting Detention Camp to inform them of our concern for their livelihoods and express our hope that they will be released soon. Address of the camp is Tempat Tahanan Perlindungan Kamunting, Batu 4, Kamunting, 34009, Taiping, Perak. Details of names and ATP numbers of the detainees can be obtained by contacted GMI's secretariat.
3. Write postcards or le tt ers to the detainees' families expressing our concern and prayers. Provide them with motivating and kind words for the pursuit of their husbands' freedom and for their basic human rights. Details of names of the family members can be obtained from the GMI Secretariat. However, general le tt ers can be sent c/o GMI Secretariat at 433A, 1st Floor, Jalan 5/46, 46000 Petaling Jaya, Selangor , MALAYSIA
4. Wear anti- ISA badges and distribute leaflets on the draconian ISA
Last but not least, GMI reaffirms that we will build on the struggle, sacrifices and fighting spirit of the past such as shown by the courageous ex- ISA detainees and their families. With the support of the people, GMI will continue the struggle until the day when the abolishment of ISA comes.