&nbsp
Klik sini untuk membeli Buku dan VCD Keadilan terbaru !
Bangkitlah Kaum Buruh & Petani
Menentang Ekstremis & Hipokrits!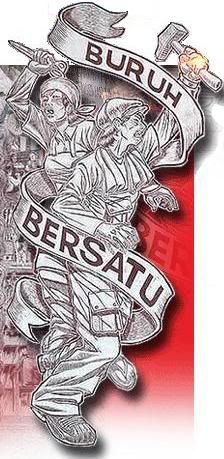 ~ faisal mustaffa online ~



&nbsp
Saturday, August 11, 2007
Election reforms: Indelible ink just the beginning
Andrew Ong (Malaysiakini)


Aug 10, 07
-- The Election Commission's promise to use indelible ink in the coming general election is just the first of many hurdles, said election reforms pressure group Bersih.
Briefing reporters after Bersih's second official meeting with EC representatives yesterday, Bersih spokesperson Faizal Mustaffa said the commission had promised to implement the use of indelible ink should the general election be held after September this year.
The use of indelible ink to mark voters who had cast their ballots was first mooted by Bersih - a coalition of more than 40 NGOs and opposition parties - in a bid to stop alleged 'multiple voting' during polls.
The idea had recently received the green light from the National Fatwa Council, who quashed fears that the ink would affect Muslim obligations.
However, Bersih said during the meeting the EC representatives bluntly rejected many suggestions for a free and fair polls.
Among the rejected suggestions were:
• Allowing independent monitoring of postal votes
• Ensuring a minimum 21 day campaign period
• EC to organise public debate between election candidates
• EC to ensure equitable media access by campaigning opposition parties
Minimum campaign period
Faisal said Bersih had applied in writing to the police and the military to allow observers at army camps and police stations where postal votes are being cast, but there has been no reply yet.
PKR information chief Tian Chua, who also attended the meeting with the EC, expressed regret that the commission could not promise a minimum 21-day campaigning period, even though it was considered short by international standards.
"Their excuse is that a long campaign period would create tension. Is it their job to worry about this? It's the police's job to ensure security," said Tian Chua.
The Elections (Conduct of Elections) Regulations 1981 stipulates that campaign periods cannot be less than seven days, but campaign periods in recent general elections and by-elections were usually two weeks or less.
On organising public debates and ensuring opposition parties access to the media, EC officials said that such matters were not within their jurisdiction, according to Faisal.
A third meeting between Bersih representatives and EC is being planned.
PS: Hmm.... I am still not considering myself as a 'politician' as a person might think. It seems that the other steering committee members could not make it to the press conference that day. I got to stand-in. I hope my representation did not bring any elements of hatred among certain parties. Let me remain as the 'donkey' behind the scene.