&nbsp
Klik sini untuk membeli Buku dan VCD Keadilan terbaru !
Bangkitlah Kaum Buruh & Petani
Menentang Ekstremis & Hipokrits!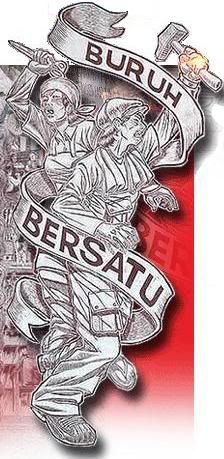 ~ faisal mustaffa online ~



&nbsp
Friday, August 10, 2007
EC 'no' to longer campaign period
Pauline Puah (Sun)
KUALA LUMPUR (August 9, 2007):
The Election Commission (EC) has rejected a proposal for the general election campaign period to be extended from the current minimum of seven days to at least 21 days, the Coalition for Clean and Fair Elections (Bersih) said.
The coalition made the proposal to the EC during a meeting on Tuesday, Bersih spokesman Faisal Mustaffa told a press conference today.
He said the EC disagreed with the proposal, saying it would cause tension and security concerns.
Bersih met EC secretary-general Datuk Kamaruzaman Mohd Noor and officers Datuk Dr P. Manogran and Dr Chu Ling Heng.
The Elections (Conduct of Elections) Regulations 1981 stipulate that polling day must be "not less than seven days after the day of nomination".
According to the Elections Offences Act 1954, the campaign period begins from the returning officer's declaration of an election (after 11am) to midnight before polling day.
Effectively, the minimum election campaign period is about seven days. The election campaign period for the 2004 general election was eight days.
Critics have said the short campaign period was an disadvantage to opposition parties, which lacked campaign machinery and resources.
Faisal said Bersih also requested the EC to at least allow representatives of election candidates to check on the process of postal voting held at army camps or police stations.
"Although our ultimate goal is to abolish the postal voting totally, we think they should allow us to monitor the process of postal voting at the moment," he said.
Bersih, which comprises civil society organisations and political parties, has been lobbying for clean and fair elections in Malaysia.
Faisal, who is also Parti Keadilan Rakyat's Kelana Jaya division secretary, said Bersih also raised its concern with the electoral roll during the meeting with the EC.
"The EC agreed that there were thousands of names, which were not eligible to be voters, registered on the electoral roll.
"Especially after the coordination of systems between the EC and the National Registration Department (NRD), they found that names which were not in the NRD's system appearing on the electoral list," he said.
He added that the EC had also agreed to use indelible ink in the general election and was waiting for the National Fatwa Council to determine if the ink used had any elements which could affect Muslims performing their religious obligations, as the ink would remain on the skin for two to three days.
On Wednesday, the council said the ink could be used by Muslims. It said that after a thorough study by the Chemistry Department and Universiti Kebangsaan Malaysia, the ink did not contain any unclean elements and was not water resistant or impervious to water.