&nbsp
Klik sini untuk membeli Buku dan VCD Keadilan terbaru !
Bangkitlah Kaum Buruh & Petani
Menentang Ekstremis & Hipokrits!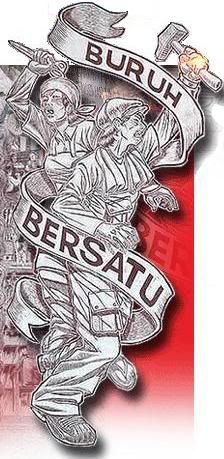 ~ faisal mustaffa online ~



&nbsp
Wednesday, August 15, 2007
A briefing to the Diplomats
Today, 15th August, the steering committee of BERSIH (A Coalition for a Clean and Fair Elections) and I organized a briefing on the election process in Malaysia.
We had the session at Pacific Regency Hotel Apartments at Jalan Punchak (a road leads to KL Tower). The hospitality and the service was good despite the good rates offered by the management.
The attendance was good. I shall not reveal the participants but I would say that the discussion was tremendous.
Opening Remarks
Sivarasa said ,
"Only when elections are clean and fair, can citizens be real masters of their own destiny and expect holders of public office to act accountably and effectively."
He highlighted:
BERSIH Roundtable on Democracy & Elections
– February 2007 - A Roundtable Discussion on Democracy & Elections was held on 10 February 2007 to gather feedback and encourage more organizations to come on board as endorsees of BERSIH's campaign for electoral reform.
Machap by-election – April 2007
- In Machap (Malacca), BERSIH led by Dr. Xavier Jayakumar (PKR) lodged a police report on the eve of polling day. The report was lodged to highlight the electoral offence of 'treating'.
Ijok by-election – April 2007
- In Ijok (Selangor), BERSIH held press conferences to highlight its campaign for electoral reform as well as the intimidation and physical attacks on the PKR candidate and his supporters.
Zone Workshops – April 2007
- Three Zone Workshops took place in Penang, Johor Baru and Kota Baru in April. Each workshop was attended by around 60 party members and NGO representatives.
EC meeting with DAP – May 2007
- The meeting marked the first time the Election Commission chairman Tan Sri Rashid mentioned the possibility of using indelible ink.
The use of transparent ballot boxes announced – June 2007 -
The EC announced that 60,000 transparent ballot boxes will be used in the next General Election.
Collaboration with Youth For Change – June 2007
- BERSIH cooperated with Youth For Change, a youth advocacy group, on their Young Voters Campaign by printing their campaign leaflets for distribution
to the public.
Meeting with Election Commission – July & August 2007
- BERSIH had meetings with the Election Commission on 3 July 2007 and 7 August 2007, where BERSIH brought up a number of issues. BERSIH came away not very hopeful that the EC chairman could effect any substantial reforms.
Journalists/bloggers Workshop
- A workshop was held on 15 July 2007 to familiarize journalists and socio-political bloggers with the electoral system and election processes.
BERSIH People's Convention – July 2007
- On 20 July 2007, BERSIH held its People's Convention at the KL-Selangor Chinese Assembly Hall. Present were PKR's de factor leader Dato' Seri Anwar Ibrahim, PAS president Dato' Seri Hadi Awang, DAP Sec-Gen Lim Guan Eng and PSM chairman Dr. Nasir Hashim.

The use of indelible ink approved – Augus
t 2007
- On 9 August 2007, the Fatwa Council gave the green light for the Election Commission to implement the use of indelible ink in the next General Election.
Later Chin Huat (our resource person) presented his piece
Situation during The 1990 General Election
1985-6 - Economic Recession
1986 - UMNO schism and its deregistration
1987 Mass Arrest of 106 socio-political leaders
1988 - Judiciary Crisis
1989 - Two opposition coalitions linked by a common member, S46
The situation during The 1999 General Election
1997 - East Asian Financial Crisis
1998 - Capital Control
1999 - Purge of Anwar
2000 - Reformasi
1999 - Barisan Alternatif (BA)
The issue of The Electoral Roll
• Inclusion of illegal and illegitimate voters
• Exclusion of legitimate voters
• Involuntary transfer of voters
The issue of Phantom Voters
The denial of freedom during Campaigning
The Administrative Neutrality
The Consequences of Electoral Authoritarianism in Malaysia
We may have another session next with with a different group ; which suggested by Torell whereby a group of parliament members from the EU will pay a visit to the country.
This time they are going to know how truly Asian is Malaysia!