&nbsp
Klik sini untuk membeli Buku dan VCD Keadilan terbaru !
Bangkitlah Kaum Buruh & Petani
Menentang Ekstremis & Hipokrits!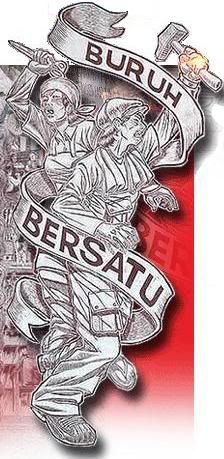 ~ faisal mustaffa online ~



&nbsp
Tuesday, July 17, 2007
No to a Police State in Blogosphere
Nathaniel Tan, a 26 year old dedicated blogger, a Harvard University alumnus and an aide to Datuk Seri Anwar Ibrahim has been arrested under the Section 8 of the Official Secrets Act (OSA) over allegations that he had documents linked to Deputy Internal Security Minister Datuk Johari Baharom's alleged involvement in corruption.
To demonstrate our solidarity with Nathaniel who has been dealt with great injustice, to show our steadfast refusal to let the Government curb the democratisation impact of blogs and the Internet, and to voice our displeasure at the OSA, we are organising a forum with invited speakers from across the civil society with details as follows:
Venue: KL & Selangor Chinese Assembly Hall
Date: 19th July 2007 (Thursday)
Time: 7.30 pm
Admission is Free; Bring Friends
The panel of Distinguished Speakers include:
* Nathaniel Tan, Blogger & Aide to KeADILan Advisor*
* Jeff Ooi, Protem Vice-President, All Blogs Malaysia
* Harris Ibrahim, Lawyer & Founder of The People's Parliament
* Nurul Izzah Anwar, Special Assistant to PKR Advisor
* Lim Guan Eng, Secretary-General of DAP
* Tony Pua, Economic Advisor to DAP Secretary-General
Chairperson: Soon Li Tsin, Journalist & Blogger
* We will be inviting Nathaniel to speak to us and relay his experiences at the Forum should he be released from remand on Tuesday, 17th July or before. We'll also be trying to leave as much time to the floor as possible, so as to enable greater interaction at the forum.
And for those who would like to find out a little more about the young man who wants to do so much for his country, check out the write up at Jeff's blog.
A quick note on the OSA:
The OSA in its current form allows for a government to administer this country covertly and in defiance of the accountability and transparency that is crucial to democratic process. As human rights lawyer, Malik Imtiaz says, "this impacts on all our lives in more ways that we can begin to understand as the government is given a means to thwart legitimate public interest by the forced suppression of material and relevant information."
If OSA can be used to charge Nathaniel, it can also can happen to you. So, join the group to abolish draconian laws.
For Nat and Li Tsin who will be one of my panels in a blog seminar I am organising this Saturday at Shah Village at 2pm, I will make myself come.