&nbsp
Klik sini untuk membeli Buku dan VCD Keadilan terbaru !
Bangkitlah Kaum Buruh & Petani
Menentang Ekstremis & Hipokrits!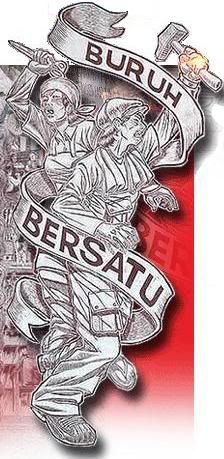 ~ faisal mustaffa online ~



&nbsp
Thursday, September 17, 2009
Minister's delay leaves defendant perplexed - Malaysiakini

The defendant in a defamation suit filed by former Works Minister Mohd Zin Mohamed, involving the Silkways Cargo scandal, has accused the minister of intentionally delaying the matter.


Originally, former PKR Kelana Jaya secretary Faisal Mustaffa was supposed to file his affidavit of reply to Mohd Zin's suit yesterday, but Mohd Zin (right) had asked for an extension till Dec 8.

He said that he only received the notice for the hearing on the application for an extension yesterday.

"Normally, the plaintiff would want to have the case heard as soon as possible, but in this case, he is seeking an extension. This is strange," said Faisal when met at the Shah Alam court complex yesterday.

"He is filing the suit. Why does he need three months to prepare just to ask the judge for an extension? Maybe he wants the case to start after the Umno AGM," added Faisal.

Together with Ahmad Lufti Othman of online portal Detikdaily, Faisal was sued by Mohd Zin in April last year after the duo alleged that the minister was involved in the Silkways Cargo controversy.

Controversy prone company

The Dhaka-based freight company, Silkways Cargo Services Ltd - the general sales agent of national carrier Malaysian Airlines (MAS), operates in Dhaka.

Based on Bangladeshi newspaper reports in 2006, Faisal had claimed that Mohd Zin had been implicated in a money laundering scheme together with Silkways Cargo president Sheikh Farid.

Bangladeshi newspapers also claimed that Sheikh Farid's ill-gotten gains were then channelled to Mohd Zin.

Mohd Zin, who was not a cabinet member at the time, was allegedly a co-owner of the company who also sat on its board of directors. He was Works Minister from March 2008 to April 2009.

Mohd Zin subsequently denied the claimed that he was not a director of the company but admitted receiving funds from Sheikh Farid for "lobbying" MAS to enter into a contract with Silkways.

In 2003, Silkways Cargo was implicated in a scam for under-declaring the weight of its cargo aboard MAS flights, causing losses up to RM3.6 million over the period of two years.
Labels: Malay Politics, Md Zin Mohamed, Menteri Kerja Raya, Silkway Cargo