&nbsp
Klik sini untuk membeli Buku dan VCD Keadilan terbaru !
Bangkitlah Kaum Buruh & Petani
Menentang Ekstremis & Hipokrits!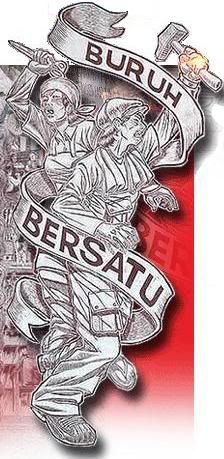 ~ faisal mustaffa online ~



&nbsp
Wednesday, October 15, 2008
EMERGENCY FESTIVAL Sebuah Darurat Dua Minggu
The Annexe Gallery
Wed 16 Oct to Sun 26 Oct, 11am to 7pm
Presented by Five Arts Centre
Admission to all events is free except for theatre performances
Check http://fiveartscentre.org for detailed festival calendar
Emergency Festival is a 16-day explosion of histories, images, narratives and sounds from the first Malayan Emergency which happened from 1948 to 1960. Featuring an exciting mix of Malaysia's cutting-edge art personalities, the fest cuts across multiple genres and presents new perspectives, offering an intriguing re-examination and creative storytelling of the Malayan Emergency, sixty years on. Events include:
12 YEARS
Exhibition
Thu 16 to Sun 26 Oct 2008, 11am to 5pm
Curated by Wong Tay Sy, Norman Teh and Grey Yeoh
This multi-angled exhibition focuses on contextualising visual materials from the Malayan Emergency within a contemporary framework. They offer an alternative and interactive approach to presenting history via often unheard rakyat-centric experiences of the Emergency.
OPERASI OKTOBER
Theatre
Thu 16 to Sun 19 Oct 2008, 8.30pm
Directed by Fahmi Fadzil
Performed by Janet Moo Tein Ni, Lim Chung Wei, Mislina Mustaffa and Mohammad Hariry
Fresh from winning the Best Group Performance (Theatre) at the 6th Boh Cameronian Arts Awards, Fahmi Fadzil directs a performance that looks at the beginning of the Emergency, following a group of four individuals who meet in anticipation of a revolution, not realising it had already begun.
NEW VILLAGE PEOPLE AND PINEAPPLE RICE
Theatre
Thu 21 to Sat 25 Oct 2008, 8.30pm
Sun 26 Oct 2008, 4pm
Directed by Hari Azizan
Performed by chi too, David Xaxier, Lau Mengq Yek, Renita Che Wan & Tan Zi Hao
Hari Azizan, director of the much-publicised The Vagina Monologues, brings us a story that trace the lives of two good friends that change forever when they are forced to leave everything behind by the British army and start afresh in a New Village during the Malayan Emergency.
REVOLUSI '48
Documentary Film
Mon 20 to Sat 25 Oct 2008, 8.30pm
Sun 26 Oct 2008, 4.00pm
Directed by Fahmi Reza
Revolusi '48 is Fahmi Reza's sequel to his award-winning 10 Tahun Sebelum Merdeka. It chronicles the largely forgotten armed revolution for national liberation launched against British colonial rule. Hear the untold story of those who struggled in the anti-colonial guerrilla war of independence during the Malayan Revolution of 1948. The screening on Wed 23rd is accompanied by the director's commentary live. Meanwhile, 10 Tahun Sebelum Merdeka will be specially screened again on at 8pm of 20 Oct. This date happens to be the 61st anniversary of the Malaya-wide strike against the Federation of Malaya Constitutional Proposals devised by the British colonial regime, which is the subject of the documentary.
RE: SEARCH RE: SOURCE
Presentations, performances & participatory events
Thu 16 to Sun 26 Oct 2008,
Please refer to the festival calendar at http://fiveartscentre.org for more information
Curated by Mark Teh
"Re:Search Re:Source" features some of Malaysia's foremost creative personalities presenting their personal research, and interpreting the arts, images and themes of the Emergency years - proving that history can be a highly creative, participatory and relevant.
These presentations include:
1. Documentarian Fahmi Reza presents "Sekolah Revolusi Malaya", a daily lecture series on the social history of the forgotten Malayan Revolution of 1948.
2. Dancer-choreographers Marion D'Cruz & Elaine Pedley provide a demonstration-discussion of Communist propaganda dances.
3. Singer-songwriter and poet Jerome Kugan is the DJ for 2 nights of Disko Darurat!
4. Curator Seng Yu Jin presents on Art During The Emergency. Reproduced publications from the personal collection of art researcher Koh Nguang How will be made available for browsing.
5. A reading of the entire transcript of the 1955 Baling Talks will be staged.
6. Playwright Leow Puay Tin curates a selection of texts related to Merdeka, written and performed by public intellectuals Azmi Sharom, Mavis Puthucheary and Tricia Yeoh.
7. Visual artist Chu Chu Yuan of 1948 Artspace talks about the Entry Points art projects in the New Village community of Seri Kembangan, Serdang.
8. Singer-songwriter Azmyl Yunor creates and performs new songs inspired by the Emergency era. He'll be backed by Alia Ali, Aziz Ali and Ryan Lee Bhaskaran.
9. Filmmaker Imri Nasution examines the parallel developments of the studio-era Malay film industry & the Emergency.
10. Writer-filmmaker Amir Muhammad provides alternative readings of films made from 1948-1960 ("Matahari", 1951 & "Mogok", 1957).
11. Composer-new media activist Hardesh Singh will create audio installations using music, sounds & speeches from the Emergency.
12. "We! Will! Wikipedia! The Emergency!" You too can contribute to the Emergency Festival! You will be provided a 1-hour shift to input your own research (or someone else's) on Wikipedia.
Intrigued and interested? Email mark.teh@gmail.com This e-mail address is being protected from spambots, you need JavaScript enabled to view it for more info. Help us make history!
Enquiries:
Five Arts Centre: Tel: 03-77254858, Email: fivearts@tm.net.my
Web: http://www.fiveartscentre.org
Labels: Annexe Gallery, Central Market Annexe, Fahmi Reza