&nbsp
Klik sini untuk membeli Buku dan VCD Keadilan terbaru !
Bangkitlah Kaum Buruh & Petani
Menentang Ekstremis & Hipokrits!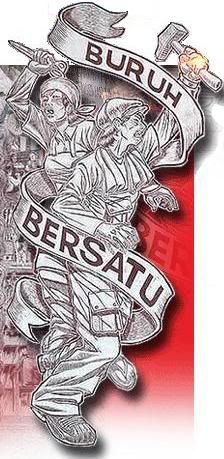 ~ faisal mustaffa online ~



&nbsp
Saturday, June 07, 2008
NOW IT'S MY TURN TO BUKIT AMAN
Bersih rally probe still on
Andrew Ong | Jun 7, 08 4:57pm
Police are still probing the Bersih rally which saw some 40,000 protesters demanding free and fair elections, seven months after the event had taken place.


Bersih secretary Faisal Mustaffa said today he had been summoned to the Commercial Crime Investigation Department (CCID) headquarters in Kuala Lumpur on Monday to have his statements recorded.

"They said that the investigations on the rally was still ongoing and that my name appeared on the Bersih website," he told Malaysiakini.

Faisal is the sixth known individual to be called in by the police to assist in investigations.


Five days after the Nov 10 rally, five opposition leaders have been summoned to the CCID to have their statements recorded.

The five were PKR vice-president Sivarasa Rasiah, DAP central committee member Ronnie Liu, PAS vice-president Mohamad Sabu, PAS central committee members Dr Syed Azman Nawawi and PAS activist Anuar Tahir.

It is learnt that the police, led by ASP Amran Jusin, had quizzed the opposition leaders on the legality of Bersih, which is a coalition of five opposition parties and 67 NGOs.

Linked to fuel hike demos?

Faisal confirmed that he would voluntarily go to CCID to have his statement recorded on Monday with a lawyer, but questioned the timing of the probe.

"My question is: Why now? Is it to intimidate people from participating in the fuel hike rallies?" he asked.

Yesterday, the deputy inspector-general of police Ismail Omar had warned the public not to attend any rallies called to condemn the shocking sharp rise in fuel prices which came into effect on Thursday.


But the Coalition Against Inflation (Protes) - comprising many groups that are also part of the Bersih coalition - vowed to hold rallies nationwide culminating in a mass rally on July 12 to condemn the price hikes.

Protes coodinator Dr Hatta Ramli told reporters that the government had five weeks to heed the people's demands for fuel prices to be reverted to its original levels prior to Thursday.

Should the government fail, Hatta warned that the July 12 rally would be even bigger than Bersih rally.
Labels: BERSIH