&nbsp
Klik sini untuk membeli Buku dan VCD Keadilan terbaru !
Bangkitlah Kaum Buruh & Petani
Menentang Ekstremis & Hipokrits!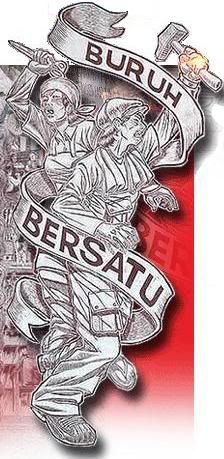 ~ faisal mustaffa online ~



&nbsp
Tuesday, June 10, 2008
Got This From Haris' Blog
Remember 10-Eleven?
These photos should jog your memory.
No? Still don't remember? Go HERE.
Not intending to take anything away from the Hindraf rally of 25/11, in my view, the BERSIH rally on 10-Eleven was probably the most important catalyst that led to an awakened civil society in the run-up to the GE on 8/3/08.
And 10-Eleven did not happen just by chance.
It was well-planned by a secretariat manned by fellow anak-anak Bangsa Malaysia who care about what happens to this country.
These fellow anak-anak Bangsa Malaysia are now being investigated by the police. Read about this in Malaysiakini.
Medaline Chang and Faisal Mustaffa have both been asked to attend at the Ibu Pejabat Polis, Bahagian Jenayah Perdagangan, Jalan Dato Onn, KL ( behind Bank Negara ) at 10am this Thursday, 12/6/2008, to give their statements, presumably about 10-Eleven.
I will be there to show solidarity with my friends.
Would be nice if you would make time to also be there to show you care.
Labels: BERSIH