&nbsp
Klik sini untuk membeli Buku dan VCD Keadilan terbaru !
Bangkitlah Kaum Buruh & Petani
Menentang Ekstremis & Hipokrits!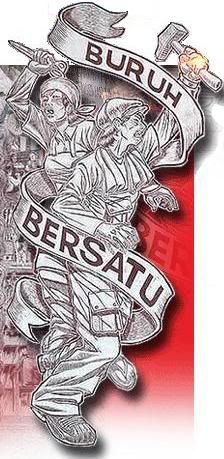 ~ faisal mustaffa online ~



&nbsp
Saturday, November 10, 2007
Morning Interview with Harakah English
Nov 10 rally the next step for electoral reform
KUALA LUMPUR, Nov 10 (ES) - Despite threats of action from Prime Minister Datuk Seri Abdullah Badawi, the peaceful mass gathering and rally for free and fair election to be held this afternoon at 3pm at Dataran Merdeka has been billed as the "next step in our campaign to reform the system and safeguard the electoral process from fraud and corruption".
"Those who attend the rally represent a vanguard of Malaysian society who realise that democracy does not come served on a silver platter," Parti Keadilan Rakyat (PKR) de facto leader Datuk Seri Anwar Ibrahim said.
"Our basic right to be governed by people who are just and of sound moral character is a right that sometimes requires great sacrifice and courage in the face of intimidation and adversity," he said.
"I commend the organizers of the rally for their leadership and visionary thinking in bringing this event to fruition," he said.
"I also applaud the thousands who are traveling to our nation's capital to exercise their democratic right to peaceful assembly and free expression," he said.
"Our nation has reached a crossroad. To continue along the current trajectory is to ensure our continued decline and to rob us of our dignity as a people," he warned.
He said the "legacy of our founding fathers" urges Malaysians to change and to reclaim the values upon which the nation was founded on - unity, equity and justice.
"The generations who follow ours will look back in history and glorify those patriots who were steadfast on November 10th to reclaim the rights that have been usurped from us all," he said in a statement e-mailed to media yesterday against a backdrop of threats from Abdullah that the police would act against those who participated in the "illegal assembly".
Contacted this morning, steering committee member of the coalition of 64 non-governmental organizations and five political parties calling themselves Bersih that organized the event, Faisal Mustaffa said contrarily Abdullah was actually challenging the 100,000 participants that Bersih is targeting, to turn up to show their support for the demand of a free and fair election.
"This is not that we are challenging the PM (as asserted by him), but it was the other way around," he said.
Alternative plan
Faisal who noted that the route to Dataran Merdeka has been closely monitored by the police since this morning, said participants would march directly to Istana Negara from four specified venues including the National Mosque and the Kampung Baru mosque at 3pm should they were not able to assemble at Dataran Merdeka.
Initial commitments showed that attended would be in the region of more than fifty thousand but Abdullah's threat could reduce that number to more than half.
"Most people from outside of Kuala Lumpur is already in (Islamic Party of Malaysia (PAS)' base in Taman Melewar. There is no way for them to turn back now," said Faisal.
Faisal also reminded the police that Section 27 of the Police Act should not be cited as an excuse to violate human rights to assembly. The Constitution also provided for freedom of assembly.
Apart from leaders from PAS, other leaders from opposition parties like the Democratic Action Party and PKR is also expected to be present at the event.
For the short term Bersih demanded that the electoral rolls deemed to be littered with "phantom voters" be cleaned up, for the postal ballots to be abolished, for the use of indelible ink to prevent multiple voting and for fair access to the media for all parties.
It also calls for representation based on popular votes as one of its long term demand. The opposition won less than eight percent of parliamentary seats in the last general election despite receiving some 36 percent popular votes due to what experts says the effect of gerrymandering. - Saadon Aksah/ES