&nbsp
Klik sini untuk membeli Buku dan VCD Keadilan terbaru !
Bangkitlah Kaum Buruh & Petani
Menentang Ekstremis & Hipokrits!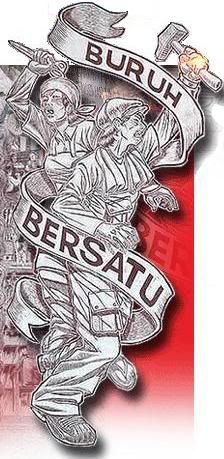 ~ faisal mustaffa online ~



&nbsp
Thursday, June 12, 2008
Found Something From Haris' Blog
Okay, so we did not have a turn out like we did on 10-Eleven!
Wasn't expecting one anyway, though the optimist in me had hoped.
This was the early turn out at the Ibu Pejabat Polis, Bahagian Jenayah Perdagangan, Jalan Dato Onn, KL .
Before the Yang Berkhidmats showed up.
Gan of Fisherman's Wharf was there too.
Med and Faisal, who were summoned to give their statements in relation to BERSIH, went in a little after 10am, accompanied by lawyer Lateefa Koya.
They were out just before 11.30am.
To most questions posed, both Med and Faisal chose to exercise their legal right to not answer and reserved their right to answer the same in court.
One has to ask why, after a lapse of almost 7 months since the 10-Eleven rally, police have suddenly decided to resume investigations into BERSIH and the rally?
Could it be that in anticipation of the demos against the recent fuel price hike, police authorities will now want to be seen to be taking action against the 10-Eleven organisers as a warning to PROTES and the rakyat in general?
Should we expect to see the water cannons and tear gas being brought out in the coming days?
Are we, the rakyat, going to be intimidated so soon after 10-Eleven, Hindraf's 25/11 and the 8308 tsunami?
Labels: BERSIH, haris ibrahim