&nbsp
Klik sini untuk membeli Buku dan VCD Keadilan terbaru !
Bangkitlah Kaum Buruh & Petani
Menentang Ekstremis & Hipokrits!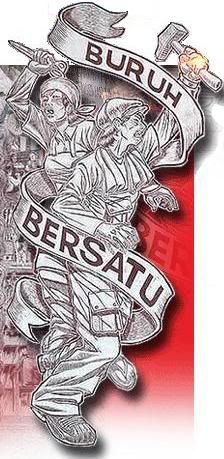 ~ faisal mustaffa online ~



&nbsp
Tuesday, May 13, 2008
Happy Birthday Imran!
Today is the second time we, the whole family celebrating Imran Iskandar's birthday last Saturday (10 Mei 2008) at
Padang
, One Utama. He is nine years old.
Most of the people who came to the party wearing Manchester United's jersey.
I have not been playing futsal since last DTP programme I attended last few months. I guess, besides attending an invitation from Imran, boleh lepas gian main bola.
The day before, I was at the Borders, The Curve looking for present. I found a coffee-table book, WORLD WAR 1. It only cost me RM39.90. This would be my reference for my next book project.
I notice; I injure myself in every futsal sessions I attanded.
The birthday party also celebrated Midah and Dada's birthday.
To them, I wish a very happy birthday, "May all your wishes come true and God bless you all".
Taking a break while playing birthday balloons with Alissa and Umairah
Raja Idris, the rising futsall star