&nbsp
Klik sini untuk membeli Buku dan VCD Keadilan terbaru !
Bangkitlah Kaum Buruh & Petani
Menentang Ekstremis & Hipokrits!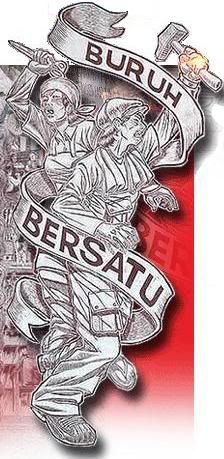 ~ faisal mustaffa online ~



&nbsp
Monday, October 19, 2009
PKFZ - Mother of All Scandals
or log in to http://english.aljazeera.net/programmes/101east/2009/10/200910158854739490.html
You may read and understand more about the scandal:
Synopsis:
The PwC audit report into the PKFZ scandal has been described in the media as "a damning disclosure of mismanagement, clandestine deals, conflicts of interest and a total disregard for transparency and accountability" for a project which was supposed to cost RM1.088 billion in 2002. It is now reported that the final cost of the PKFZ scandal could be as high as RM12.5 billion.
How much is RM12.5 billion? It can be used:
* to build four Penang bridges; 25 universities at RM500 million each; 125 hospitals at RM100 million each; 1,250 schools at RM10 million each; 312,500 low-cost houses at RM40,000 each.
* to provide amnesty from collecting assessment for 13 years for Selangor state or 45 years for Penang state;
* to give everyone of the 27 million Malaysians regardless of age a payout of RM338!
* in fact it is like striking a RM1 million price lottery each and every month non stop for the next 1,041 years!
RM12.5 billion is also equivalent to five RM2.5 billion BMF scandals, "a heinous crime without criminals" as pronounced by the then Prime Minister, Tun Dr Mahathir Mohamad in the 1980s. Will the PKFZ scandal become another "heinous crime without criminals" under the current Prime Minister, Datuk Seri Najib Razak?
FOREWORD
The RM12.5 billion Port Klang Free Zone (PKFZ) Rip-off, which I have described the "scandal of scandals", is a test case of accountability, integrity and good governance in Malaysia half a century after independent nationhood, particularly after the political tsunami of the March 8, 2008 general elections.
Are Malaysians prepared, as in the past three decades, to accept with a shrug of the shoulder the litany of financial scandals and corruption which had plunged Malaysia's ranking in Transparency International's Corruption Perception Index from No. 23 in 1995 to No. 37 in 2003 when Datuk Seri (now Tun) Dr. Mahathir Mohamed stepped down and sliding further to No. 47 in 2008 at the end of the short-lived premiership of Datuk Seri
(now Tun) Abdullah Ahmad Badawi?
Unraveling the PKFZ scandal is still a work-in-progress, testifying to the herculean efforts needed to promote a culture of accountability, integrity and good governance in Malaysia. For this purpose, a website http://pkfz.blogspot.com/ has been created which you should visit and play active part.
This publication covers three parts of the DAP battle to hold the PKFZ scandal to public account:
(i) My speeches (including Parliament) and statements during the tenure of Datuk Seri Chan Kong Choy as Transport Minister from August 2007; Mother of All Scandals
(ii) Those from April 2008 to May 2009 during DatukOng Tee Keat's first year as Transport Minister; and
(iii) From 28th May 2009, when the PricewaterhouseCoopers (PwC) audit Report on PKFZ was finally made public till 15th June 2009.
There have been daily speeches/statements on the PKFZ scandal since June 15 but they will have to await a new publication.
I hope that this publication will help to create greater national consciousness and pressure for the full accounting of the PKFZ "mother of all scandals".
Lim Kit Siang
DAP Parliamentary Opposition Leader
19th June 2009, Ipoh Timur
Book Detail:
ISBN (english): 978-983-9820-29-4
ISBN (chinese): 978-983-9820-30-0
Author: Lim Kit Siang
Publisher: Democratic Action party
Year: 2009
No of Pages:
Price: Price: MYR 15-00 (excluding postage cost)
Weight (english): 305 gms
Weight (chinese): 250 gms

To order;
1. Pls SMS 019-2232002 (Type
) for English version or (Type ) for chinese version.
2. After confirmation from the administrator, pay the amount to maybank2u.com or Maybank Kawanku to account Faisal bin Mustaffa (MBB 114179439605)

* choices: maybank.2u.com, Maybank kawanku ATM, or the nearest Maybank branches near you.

Labels: Al Jazeera, al-jazeera, Lim Kit Siang, pkfz