&nbsp
Klik sini untuk membeli Buku dan VCD Keadilan terbaru !
Bangkitlah Kaum Buruh & Petani
Menentang Ekstremis & Hipokrits!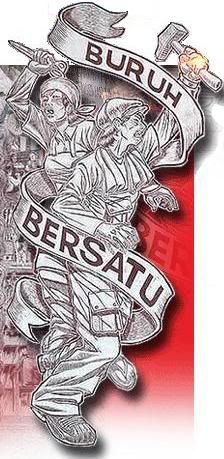 ~ faisal mustaffa online ~



&nbsp
Monday, April 20, 2009
THE VOTING PROCESS IN ACEH WAS PEACEFUL AND CONDUCTED ACCORDING TO REGULATIONS
Me observing on the polling day

Three polling stations (TPS) at a same place
Press Release
Based on e-CARD volunteers' observation, there were very minor irregularities or problems during the voting and vote counting process in the majority of polling stations (74.1%). Meanwhile, a further 19.5% of volunteers said that there were irregularities or problems, but that they were not significant enough to influence the final results. Only 2.9% of volunteers said that there were many irregularities that would influence the election results in that polling station. These findings are from e-CARD's Sample Based Observation (SBO) that was
conducted on April 9, 2009.
Only a small number of volunteers (6.1%) observed someone trying to influence voters to vote for a particular party or candidate. Almost all voting at the polling stations was conducted peacefully.
Only 4% of polling stations allowed unregistered citizens to vote, while the majority (95.6%) did not. Almost all polling stations (94.3%) applied indelible ink consistently to all voters. Ninety-seven percent (97%) of volunteers also observed that the quality of indelible ink used was, indeed, not easily erased.
The majority of vote counting in polling stations (93.8%) were witnessed by party witnesses. Party witnesses were able to clearly view the entire vote counting process (97.4%). Despite observing from outside the polling stations, most e-CARD observers (96.7%) were still able to observe the vote counting process clearly. As a result, during vote counting, decisions related to valid and invalid marks on ballots still followed regulations in almost all polling stations (95,6%).
Most of the village level election officials (84.5%) understood the vote counting process and how to fill-out the counting, despite the number of forms and their complicated nature. To note, e-CARD volunteers also observed in several polling stations that the vote count began with DPRA ballots first, instead of following the regulated procedure to begin with the DPR, DPD, DPRA, then DPRK. In 89.6% of polling stations, vote results that were written on C1 forms were identical with the results written on C2 forms for the DPRA. At the end, in almost all polling stations, 94.8% of party witnesses present at the polling stations signed the vote count certification form for DPRA. Most volunteers (90.6%) did not file complaints on the count result in their polling stations.
The above findings are based on the data received from a Sample Based Observation (SBO) in 473 polling stations in 23 districts/ cities in Aceh. These polling stations were randomly selected using a statistical methodology (cluster random sampling) that is internationally accepted and always proven accurate, including in several local elections in Indonesia, particularly in the 2006 Aceh gubernatorial election. The margin of error in this SBO is +/- 2 percent with a confidence level of 95%. This activity is conducted by e-CARD with technical assistance from the National Democratic Institute for International Affairs (NDI).
Untuk informasi lebih lanjut silahkan hubungi:
Elly Sufriadi/ Executive Director e-CARD (+62 812 69879029)
www.jurdil.org
Labels: indonesia