&nbsp
Klik sini untuk membeli Buku dan VCD Keadilan terbaru !
Bangkitlah Kaum Buruh & Petani
Menentang Ekstremis & Hipokrits!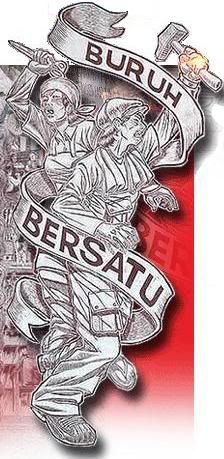 ~ faisal mustaffa online ~



&nbsp
Saturday, March 21, 2009
1st Time Appear at The Edge
| | | | |
| --- | --- | --- | --- |
| PKR member to submit "evidence" against Works Minister | | | |
Written by Chua Sue-Ann

(The Edge)

Friday, 20 March 2009 20:29


SHAH ALAM: PKR member Faisal Mustaffa on March 20 said he would submit "evidence" of Works Minister Datuk Mohd Zin Mohamed's alleged illegal money transfers when the court hears an injunction application by the minister on April 20.



Last March, Mohd Zin filed a suit against Faisal and Harakah Daily editor Ahmad Lufti seeking a public apology and retraction of statements made about Mohd Zin's alleged abuse of power and alleged illegal money transfer transactions via the minister's Bangladesh-based company.


Mohd Zin is also seeking a court injunction to prevent the duo from repeating those allegations or making public statements on the matter.


Faisal, who is a former PKR Kelana Jaya division secretary, had released statements on the matter at four separate press conferences between Nov 22, 2007 and July 17, 2008.


Speaking to reporters after the case was mentioned at the High Court (Civil division) here on March 20, Faisal said he stood by his statements and would submit "evidence" against the minister, including a purported statutory declaration from Mohd Zin's business partner, Bangladeshi news reports and business agreements.


Faisal, now an aide to opposition parliamentarians, said reports against Mohd Zin had been lodged with the anti-corruption agency and the police but no action had been taken.


Faisal and Ahmad Lufti are seeking to quash Mohd Zin's injunction application with cost.


The hearing is fixed for April 20 before Judge Rosnaini Saub.
Labels: Md Zin Mohamed, Parti Keadilan Rakyat, PKR