&nbsp
Klik sini untuk membeli Buku dan VCD Keadilan terbaru !
Bangkitlah Kaum Buruh & Petani
Menentang Ekstremis & Hipokrits!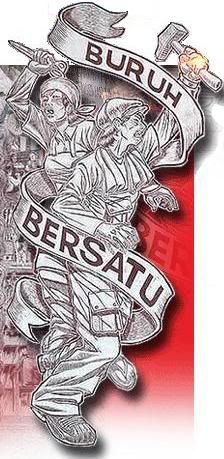 ~ faisal mustaffa online ~



&nbsp
Thursday, January 22, 2009
DEATH IN CUSTODY Kugan a/l Ananthan, 22
Malaysia: Government must investigate police torture claims
The Malaysian authorities must initiate an independent, impartial, prompt and effective investigation into the death of 22-year-old Kugan Ananthan, Amnesty International said today, amid reports that he may have been tortured in police custody.
The young man died on 20 January after being held for five days in the Taipan Police station in Subang Jaya in west Malaysia on suspicion of stealing cars. State Police Chief Datuk Khalid Abu Bakar has said that Kugan was being questioned by an investigating officer when he asked for a glass of water and suddenly collapsed. Police initially claimed that Kugan had died of "breathing difficulties", and a post-mortem report said he had died due to fluid in his lungs.
His family strongly contest the police claim of how he died. On the night of the incident, an estimated group of 50 people, including members of Kugan's family, stormed the Serdang Hospital mortuary where Kugan's body was taken for a post-mortem. Some of them took photographs of his body, showing signs of injury, which were later published on the blog of a Member of Parliament.
"Only through a prompt and impartial investigation will people really know what happened to Kugan," said Hazel Galang, Amnesty International' s Malaysia Researcher. "The government needs to show it is taking a strong stand against torture, especially with the country's human rights record set to be scrutinised by the United Nations Human Rights Council in February."
Several people, including Kugan's family and political party representatives, have lodged reports
with the police, urging a thorough investigation.
This death in custody follows the case of B Prabakar, a 27 year old car park attendant, who alleges that he was tortured by at least ten police officers at the Brickfields police district headquarters in Selangor State in December 2008. Seven police officers have pleaded not guilty, after being charged at Kuala Lumpur Sessions Court on 15 January with committing an act of "criminal intimidation" and "voluntarily causing hurt to extort confession".
Mr Prabakar says the police beat him with a rubber hose, splashed boiling water on his body, and asked him to stand on a chair, with a cloth around his neck, and threatened to hang him. He was arrested on 23 December in connection with a robbery, and released five days later.
Following his release, police took him to a private clinic for medial treatment during which, he says, the doctor spoke only to officers and not to him. He stated further that he was offered the equivalent of US$140 in return for not lodging a complaint against the police. Prabakar's 18 year old cousin, C Soloman Raj, who was arrested at the same time as Prabakar, also claims that he was tortured.
Amnesty International has previously reported on cases of torture in Malaysia, including Sanjeev
Kumar, who was detained under the Internal Security Act for a year and released in 2008; and M. Ulaganathan, who died in police custody in 2003. Sources close to Sanjeev gave an account of his torture and ill-treatment during his first eight weeks of detention at the Federal Police Headquarters in July 2007 in Kuala Lumpur. In July 2008, in a rare case, the High Court
awarded damages to the mother of Ulaganathan who died while in police custody in 2003.
"These cases are violations of international human rights standards governing law enforcement officers," said Hazel Galang. "Police are failing to respect the rights of detainees in custody. The government must act on this, and prosecute police officers who have violated the human rights of these detainees."
Background
Malaysia is scheduled to be reviewed by the Human Rights Council of the United Nations on 11 February 2009. Under this procedure the human rights situations in all UN member states are reviewed on a periodic basis.
In a 2005 report, the government-created Royal Commission to Enhance the Operation and Management of the Royal Malaysia Police made recommendations regarding the conduct for the police when investigating cases. The Commission proposed an independent external police oversight body to oversee complaints on police misconduct and a code of practice relating to the arrest and detention of persons, which would provide for an independent custody officer responsible for the welfare and custody of every detainee. The Commission also proposed procedures for the conduct of police interviews, including the use of tape recordings, video surveillance and access to lawyers for all suspects during interrogation.
None of these recommendations for police reform have been implemented. The non-implementation of such recommendations from the government-constitu ted body demonstrates a lack of commitment on the part of the Malaysian government to bring about reform and to establish compliance with human rights standards as a norm in policing
work in Malaysia.
Amnesty International calls on the Malaysian government to implement these recommendations.
Hindraf Press Statement
22 years old Kugan a/l Ananthan proclaimed dead after being in custody in Police Station (Balai Polis) - Subang Jaya. What is happening to the Malaysian Indians? Why don't the UMNO led government just arrest and kill us all as the NAZI's did in the holocaust once for all as we are third class citizens and are such a sore eye to them. Look at his injuries, suffered in the police station. Look at the main media spinmaster at New Straits Times that claims that a 22 year old man can die all of a sudden within 5 days being in police custody due to breathing difficulties. You see the video below and you can see how blatant all of this is.
Such atrocities prevail in this modern times for us, the unwanted Malaysian Indians that we are. Does humanity depend on color, race, religion?? The doctored version of the post mortem report by the UMNO government made out by its spinmasters, surely will show that in Malaysia, with the current regime, humanity depends on color, race and religion.
Are we not deserving humans to enjoy the same rule of law and constitutional right to life as other Malaysians but rather to be treated as animals and slaves and to be taken in, beaten and even killed?
Why does the rule of law, constitutional rights of being a Malaysian take a back step when it involves a Malaysian Indian? What have we done to deserve such treatment when our forefathers had toiled for the progress and benefit of the nation?
The recent case of Prabakaran's permanent bodily harm inflicted by the police force has not even settled and we already have another dead body of a Malaysian Indian in the police station.
As for the missing Solomon the other who was arrested with Prabakaran seems to be out of the radar screen altogether. Is he going to end up as another dead body? The police force has neither released him nor confirmed his whereabouts until today. There is clearly no transparency or accountability by the police force on his matter.
The abuses and human right violations that are perpetrated either in the police stations or outside the police station seems endless without regard to the rule of law and the constitution.
The UMNO led government seems to be providing the protection to the police force in their modus operandi in marauding the public as and how they wish. This is clearly an indication of a police state that is against the principal of democracy in fairness and justice and above all for the total annihilation of the Malaysian Indians in Malaysia.
Thank you.
P. Waytha Moorthy
Hindraf - Chairman
Kes Ananthan : Angkara 'athma' atau 'binatang'
Matinya Kugan Ananthan 22 tahun pemuda India di Balai Polis Taipan, USJ, Subang Jaya ketika dalam tahan polis Malaysia menimbulkan pelbagai tandatanya.
Kata ibunya, kematian mengerikan anaknya itu masih belum membuatkan keluarga mereka untuk menerima alasan Ketua Polis Selangor.
Gambar pun sudah ada. Kesan penderaan pun sudah dirakamkan.
Matinya dikatakan oleh Khalid Abu Bakar Ketua Polis Selangor itu sebagai "setelah minum segelas minuman dan setelah diserang 'athma'". Bermaksud dikala 'athma' menyerangnya, seluruh badannya seperti dihiris-hiris menggunakan benda tajam dan seperti dihentam menggunakan sesuatu. Begitukah ?
Hebat sungguh diagnosis KP Selangor itu.
Andaikan diagnosis itu tidak betul, siapakah binatang yang cuba merobek dan mengoyakkan badan Kugan ?
Bukan sahaja Abdullah Ahmad, malah Ketua Polis Negara dan Ketua Polis Selangor adalah orang yang bertanggungjawab dalam malapetaka ini.
Penafian awal polis tanpa siasatan sangat-sangat memalukan rakyat Malaysia. Polis cuba mengibaratkan rakyat Malaysia sebagai 'orang utan' yang tidak mempunyai pemikiran.
Jika diagnosis KP Selangor adalah salah, rakyat Malaysia wajib mencari binatang mana yang melakukan kerja ini ?
sumber: www.alkerohi. blogspot. com
Labels: malaysian police, police brutality, reformasi polis